Matias Lauriti
Web, Software and Game Developer
Computer Software
Argentina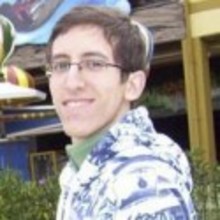 Matias' career stories
When you were a student, did you do anything outside of school to build skills or get knowledge that has helped your career?
I have learned a lot about I liked, in my case was HTML + CSS and then PHP + OOP. I was 16 when this happend. It helped me to get my first job at 18 years old. Now I work with this languages and more.
Did anyone ever oppose your career plans when you were young or push you in a direction you did not want to go?
Not at all.