Rehana Dharani, CPC
Badges
Following Tags
Active Topics
Active Locations prajwal L.
May 06, 2016 581 views Elizabeth M.
May 11, 2016 532 views
I understand that PA's tend to be task oriented, check it off the list, get it done and move on type of personalities vs nurses who might have a similar job description, but tend to be more compassionate and nurturing. I definitely tend to lean towards the PA type but my college of choice does...
#nursing #hospital-and-health-care #physician #hospital #medicine #college Jessamine N.
May 13, 2016 656 views Sophia C.
May 15, 2016 630 views Ariel M.
May 18, 2016 639 views Sierra D.
May 19, 2016 1048 views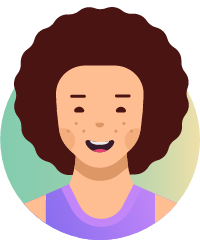 Madison M.
May 19, 2016 461 views Molly R.
May 23, 2016 527 views Madeline K.
May 24, 2016 658 views Mariana R.
May 25, 2016 608 views
I'm an incoming sophomore at the University of the Incarnate Word. I've developed the love for working in the NICU in high school when I was a volunteer at the local hospital and now I essentially want to make a career out of it. I was able to shadow some doctors during my time there and only...
#hospital-and-health-care #health #doctor #research #neonatal Alyssa V.
May 26, 2016 597 views
I want to be a nurse but I never knew that there was more to it than just 'nursing'. There are actually different fields in nursing that I have never heard of and I just want to know what is the best and interesting fields. #nursing #nurse #medicine #healthcare... Tiffany B.
May 28, 2016 626 views Claire L.
Sep 01, 2017 476 views gisselle E.
Oct 30, 2017 495 views Karen M.
Oct 04, 2019 160 views