Career Questions tagged Emt 2 answers
Active Sep 24


Redwood City, California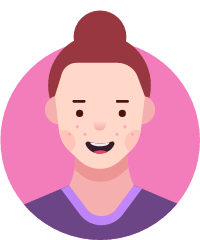 Emmanuel R.
May 28 46 views
1 answer
Active Jun 09

Redwood City, California Aleksandra B.
May 04 87 views
2 answers
Active May 10


Watertown, Connecticut Paige C.
Oct 29, 2018 182 views
1 answer
Active Nov 05, 2018

Matthews, North Carolina isabel B.
Jul 09, 2018 360 views
I am currently enrolled in an EMT certification course offered at my school, and, though I am very very excited about it, I am also quite terrified at the possible situations I might encounter on a call. Do EMTs frequently feel burned out and emotionally drained? Also, is it possible for an EMT...
#emt #emergencymedicaltechnician #emergency #doctor #physician #ambulance
2 answers
Active Aug 18, 2018


Humble, Texas Alexandra C.
Jun 20, 2018 197 views
1 answer
Active Jun 21, 2018

Philadelphia, Pennsylvania Kima C.
May 17, 2018 232 views
3 answers
Active Nov 27, 2018


McDonough, Georgia James V.
Jan 18, 2018 271 views
I've always had a hard time getting interviews, how hard is it to get a job once you're a certified #emt? #emergency-medicine...
1 answer
Active Mar 29, 2018

Rock Island, Illinois gisselle E.
Oct 30, 2017 389 views
2 answers
Active Sep 15, 2018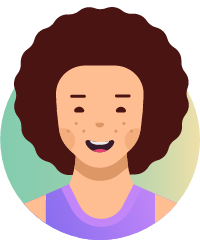 Hailee D.
Oct 27, 2016 382 views
I am working towards my dream career and I don't know the specific classes I should take to prepare for that. #firefighting #emt...
1 answer
Active Sep 20, 2017

Fargo, North Dakota Maurice T.
Apr 08, 2016 458 views
1 answer
Active Jul 21, 2017

Boston, Massachusetts Requelinda C.
Mar 09, 2016 522 views
I have been interested in the medical field ever since I have been able to read & I am just curious about what path I should take. #doctor #nurse #paramedic...
2 answers
Active Jun 18, 2018


Charlotte, North Carolina Tasha C.
Dec 17, 2014 741 views
I'm really interested in becoming an EMT after high-school but I'm not sure how to pursue that and where the best place to go to start out would be. #medicine #medical #emergency...
1 answer
Active Jul 21, 2017

Northfield, Minnesota
4+ million learners use CareerVillage to get career advice.
About us