Katie Jordan
Badges
Following Tags
Active Topics
Active Locations Rohit S.
Mar 11, 2018 261 views
I want to be an accountant but I'm not sure if its right for me. What are some other jobs out there in business? #safejobs... Grace H.
Jun 27, 2018 290 views Brandi S.
Aug 12, 2018 186 views
What is something you can do to get over test anxiety and to be confident?... Makayla L.
Aug 16, 2018 97 views Elisabeth H.
Aug 24, 2018 180 views damon B.
Aug 25, 2018 169 views damon B.
Aug 25, 2018 217 views Paige P.
Aug 25, 2018 114 views
That apply to any majors...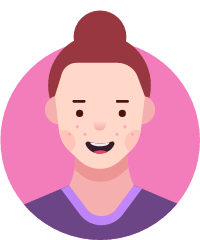 Tanner C.
Aug 25, 2018 137 views
I keep finding sites that lead to surveys or they want money for you to apply to all they scholarships they "find". #searchscholarships... Makayla H.
Aug 25, 2018 195 views Tamarious T.
Aug 26, 2018 167 views
I'm a high school senior and I would love to start applying for scholarships. I just don't know where to start or what web-sites to look on. #scholarships... Matthew F.
Aug 26, 2018 250 views Meng Fei L.
Aug 27, 2018 136 views
#are you going to find a job and work during your free time? Are you going to borrow students loan to help... Michael S.
Aug 29, 2018 90 views
I love to be around and interact with people and I am concerned that accountants are stuck to the computer all day. Is this true?...