Career Questions tagged Admissions Counseling Ty S.
Aug 19, 2018 177 views Reily C.
May 13, 2016 689 views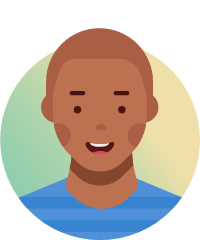 Lauren P.
May 18, 2016 1073 views
Hi. My name is Lauren and I am about to enter my freshman year of college. I am going in #undecided on my major during my first year in order to gain a liberal arts knowledge with a variety of classes. Someone told me that back a couple of decades, a college degree almost guaranteed you a job.... Esther C.
Nov 12, 2016 524 views
I have been freaking out lately due to the constant drop in my AP US History quiz grades. Except for this class, I have excelled in my other classes. Additionally, I have never gotten a grade below 90 before and my overachieving mind hopes to find some reassurance from college counselors and...
#admissions-counseling #college-admissions #college-bound #college David L.
Oct 22, 2016 460 views
It is just my mom and myself and I would like to graduate college with as little debt as possible. #scholarships... Christian M.
Aug 11, 2016 449 views
I heard from the Standford admission office that if you try to pay off all the parental contribution through scholarships, they reduce your need based financial aid and increase your parental contribution. How much do they increase it by? Do they also do this for MIT, UCSD, UC Berkeley, UCLA,...
#admissions-counseling #college-admission #financial-planning Nikhita M.
Jul 10, 2016 640 views André F.
May 18, 2016 550 views
I am asking this because I am afraid that my GPA would really hurt my chances of getting accepted to college. Moreover, I took my 10th grade in US and had a GPA of 3.15 in Montverde Academy, and in my 12th grade I attended the American School of my hometown with a GPA of 2.87 (3rd quarter),... AveryAna P.
May 15, 2016 507 views
I love helping others and being able to know what classes I can take right now in high school as well as in college would be very beneficial and helpful. #teacher #college-admissions #neonatal... amy B.
May 13, 2016 616 views Joelle B.
May 12, 2016 517 views
As a high school senior, I believe I should get a job that will prepare me for my future. I would like to know which will benefit me more when it comes to college and the real world. #college-admissions #pharmacists... Student Voices by CV ..
Nov 11, 2015 6209 views
This question was asked by Derek from Oklahoma. He's a sophomore in high school who wants to go to college, so he's beginning his research to better understand his options and how to apply. #university #higher-education...
4+ million learners use CareerVillage to get career advice.
About us