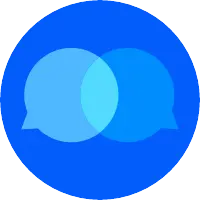 Lore Croghan
Following Tags
Tags on answered questions
Active Locations My mom would never tell me that I shouldn't chase after my "dream job" because of my potential salary, but she has told me that a career in journalism is one of the lowest paying professions. Should I be concerned, and quite possibly heading into another major? #journalism By making a difference I mean having an impact by giving news to the world without constantly feeling like you're "missing a deadline" or stressing about giving news as fast as possible. #journalism #writing Zoe
Apr 01, 2015 1288 views
I'm in the eleventh grade, and I want to study Journalism. I already know I want to be a Broadcast Journalist. I would also like to know some other jobs there are with in the Journalism community. #journalism #broadcast I have always wanted to be a journalist, but with all the controversy over the news and the lack of interest towards newspapers, how do I know if I'm making the right choice? How much money will I make? Will it be enough to support myself? I'm worried that I'm making a bad choice by pursuing... I am a high school junior and I am still trying to decide on a career choice. I have been researching 📓 ism but I have to say the pay is not very encouraging. One source has beginning salary at $30,000. #journalism #writing #writing-and-editing I am interested in Journalism and I would like to know how does this whole career pan out for some people? Is it a beneficial career choice or no? #career #career-path #journalism #news-writing Nora
May 18, 2016 804 views
I know I want to work as a therapist in my future, and I feel that my career would be a very important part of my life. At the same time, I know I also want to have a family, and I'd like to spend at least a few years at home with my children, assuming this is financially feasible for our... I love to write so I figured to major in English. I want to be a writer but also somewhat of an activist that awakens awareness in society about a plethora of issues/topics. Chicano studies is a major/minor that got my attention. It provides insight on latino/Mexican culture.I figured that... Nada
Jan 09, 2022 568 views
I love writing more than anything and I've always wanted to go into something that has to do with it. I have always liked spreading the word on recent events or social issues and I think journalism is the best way to do this. I would really like to pursue it in university but I've heard its... Rohit
Jun 20, 2016 1053 views
I am a class 10 student, want to work as a Journalist in future. #journalism #sports-journalism #online-journalism #science-journalism #long-form-journalism Jinan
Nov 13, 2021 494 views
Hi, I'm Jinan and I want to be a journalist however, I don't exactly understand how you can end up in the type of journalism you would like to qualify in. I would like to become a field journalist and report not only breaking news, but cultural and religious stories and ideas. #journalism...