Robin Sparks, PCC
Badges
Following Tags
Active Topics
Active Locations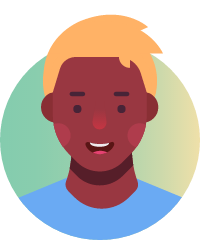 Ben L.
Aug 09, 2017 668 views
I am an advertising major at SJSU entering my 4th year and I want to start preparing for my life post-college. I want to get a job in the advertising industry. One the pieces of advice I hear a lot is "network with other people!" Where do I find these people? Also, I how do I find networking...
#job-search #marketing-and-advertising #networking #network #meeting-new-people Lizthebett V.
Sep 01, 2017 456 views
I am struggling with finding out what I should pursue as a career.... Nicole B.
Sep 01, 2017 339 views
I'm still a little confused on what I want to study but I know I have a passion for people and traveling. I don't like dealing with numbers, or being stuck at a desk, I want to be involved in my field. Any advice? #thanks... Taylor E.
Sep 01, 2017 523 views
I have been undecided on my major for a year and I worry about choosing the right one for me. It feels like a lot of pressure to choose a career path that I will stay on for the rest of my professional career when I am only 19 years old. How will I know when I have chosen the right...
#college-major #college #career-choice #career #decidingmajor ari P.
Sep 01, 2017 380 views
I am interested in majoring in business management, psychology, and political science, all different majors, and I don't know which is the right fit for me. I have taken high school classes in business, law, and psychology and still am interested in all of the fields. How do I decide what i... Aiden S.
Jan 16, 2018 433 views
My name is Aiden. I am 17 years old and I live on the Southern Oregon Coast in a little town with about 1000 people. I am going to George Fox University in Fall 2018. I have been a member of the Oregon Wing Civil Air Patrol for 2 1/2 years now and I have been a team leader. I would like to... Grace R.
Apr 29, 2018 730 views
I am also interested in Leadership but there are so many academic ways to do this. Which degree is the most valuable? #womeninleadership,... Maddy R.
Jul 10, 2018 178 views