Career Questions tagged Indecisive I'm unsure what path to take #indecisive #career #career change #indecisive
Saint George, South Carolina Im still not sure what to do with my life. #indecisive #exploring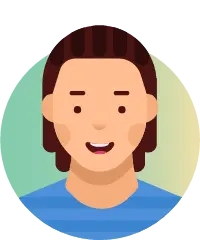 #help #seekingcareerguidance #indecisive #college #futurelawyer Ariel
Apr 19, 2018 528 views
The liberal arts major encompasses everything that I love (history, english, art, culture), but I have no idea what I can do with it. I want to make sure that my future is secure by choosing this major. #college-advice #college-major #career-counseling #career-path #career-choice #indecisive... Sage
Mar 17, 2018 571 views
I know I enjoy chemistry and have a general affinity for math and science. However, I have a lot of broad interests, including possibly working in medicine or computers, and want to avoid closing doors (or needing to change majors). My school has a specific program that makes this dual degree a... what are the advantages and disadvantages, not sure on weather i should stick with one career to further advance in it , or remain general for change and more job opportunities?#indecisive #degree I have been debating between four colleges for a while now. I have been accepted to two, I am pretty sure I will get accepted to another one of them, and the last one I am unsure whether I will be accepted or not. They all have so many pros and cons, and I am a terrible decision maker. I just... Being indecisive really complicates the college search. I'm always afraid that my "moment" of realization will miss me. What if I never realize what I want to do? What if there are other people who have missed their boat? These are honestly the biggest stresses for me as I'm hitting the end of... I honestly love everything and I have trouble deciding what I want to invest my future in.
#indecisive #general-career-advice-for-young-people ari
Sep 01, 2017 626 views
I am interested in majoring in business management, psychology, and political science, all different majors, and I don't know which is the right fit for me. I have taken high school classes in business, law, and psychology and still am interested in all of the fields. How do I decide what i... I am interested in many different fields of study and I don't know how I decide on what I actually want to study in college and I feel that I should try to figure out a basis for what I want to do, considering I am in the college application process. #college #major #indecisive #thoughts...
5+ million learners use CareerVillage to get career advice.
About us