Career Questions tagged Indecisive Taylor C.
Aug 28, 2018 144 views Margarita V.
Aug 21, 2018 131 views
Im still not sure what to do with my life. #indecisive...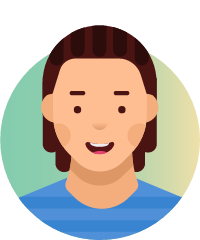 Sheniece R.
Aug 05, 2018 117 views Ariel S.
Apr 19, 2018 266 views Sage A.
Mar 17, 2018 269 views
I know I enjoy chemistry and have a general affinity for math and science. However, I have a lot of broad interests, including possibly working in medicine or computers, and want to avoid closing doors (or needing to change majors). My school has a specific program that makes this dual degree a...
#chemical-engineering #indecisive #biomedical-engineering #engineering vanessa S.
Jan 26, 2018 314 views
what are the advantages and disadvantages, not sure on weather i should stick with one career to further advance in it , or remain general for change and more job opportunities?#indecisive... Mallory G.
Jan 18, 2018 230 views
I have been debating between four colleges for a while now. I have been accepted to two, I am pretty sure I will get accepted to another one of them, and the last one I am unsure whether I will be accepted or not. They all have so many pros and cons, and I am a terrible decision maker. I just... Hannah P.
Jan 18, 2018 278 views
Being indecisive really complicates the college search. I'm always afraid that my "moment" of realization will miss me. What if I never realize what I want to do? What if there are other people who have missed their boat? These are honestly the biggest stresses for me as I'm hitting the end of... Hannah P.
Jan 18, 2018 277 views
I honestly love everything and I have trouble deciding what I want to invest my future in. #indecisive... ari P.
Sep 01, 2017 357 views
I am interested in majoring in business management, psychology, and political science, all different majors, and I don't know which is the right fit for me. I have taken high school classes in business, law, and psychology and still am interested in all of the fields. How do I decide what i... arianna P.
Sep 01, 2017 380 views
I am interested in many different fields of study and I don't know how I decide on what I actually want to study in college and I feel that I should try to figure out a basis for what I want to do, considering I am in the college application process. #college #major #indecisive #thoughts...
4+ million learners use CareerVillage to get career advice.
About us