Bryan Brock
Badges
Following Tags
Tags on answered questions
Active Locations What is the job outlook for bioinformatics professionals in the coming decades?I'm planning on earning a bioinformatics degree during my undergraduate degree, and I was hoping to learn the prospects of the career, itself, should I choose to pursue further education in the field. I was hoping to... Chase
Mar 20, 2019 440 views
This will help me think about what careers I might want to focus on. What are some of the areas where job prospects are strong? Are jobs more common in some areas? Where is demand for workers much higher than supply? Thank you!
#technology #it
[This question was updated by an admin for clarity] I am currently majoring in Accounting and I will be a Junior next semester (Fall 2019). I am really interested in interning in one of the Big Four (KPMG, YE, PWC, and Deloitte). There are locations near me and I have started applying to two of them, but what do these firms look for in a...
Simpsonville, South Carolina I am currently going into my Junior year of college and I am kind of undecided with regards to what I want to major in. Due to some circumstances, I don't know how long I will be able to reside within the United States. I want to graduate before that decision has to be made, but I want to major... What course gave you the most helpful or useful information that applies to the real world?
#collegeclasses What are your tips for surviving college? How to manage stress, school work, and a social life? #collegelife #college #personal-development #collegegraduate #worklife As I prepare to transfer to the University of Texas at San Antonio and get ready to finally begin taking classes with regard to my major, I wonder if aesthetics is as important as functionality is on a project. Since Civil Engineering deals with the design and maintenance of the naturally built... The finacial strains of college is really stressful and I am looking for scholarships and grants to help fund my education without having to rely on loans. #debtfreecollegestudent I've searched around online but I haven't found a direct answer.
#information-technology
#technology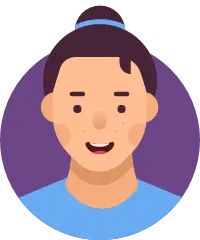 I'm currently a High School senior and am very much undecided about my future or college major. I plan on going to a local Community College to try to figure out my path. So what are your experiences going in undecided? Should I go the general education route and then transfer to a 4 year with... Kylee
May 18, 2016 983 views
just needed some extra help #college #college-bound #community-college