Career Questions tagged 2D Animation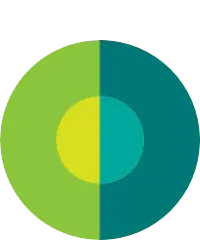 I am a Freshman and have a good understanding on videogame designing, however; I want to know what to do on how to make cut scenes, movement and attacking animations, ect. I know how to code it into the game just don't know if I should take animation, 3d-animation or something else I heard that most college schools teach the fundamentals of animation which is not enough for the animation industry as I've heard its extremely competitive. Employers will look at my portfolio more than my degree
#computer-animation #2D-animation #3D-animation I want to animate and since all I've worked on is pencil drawings, I would prefer professional 2D animation. I wouldn't mind 3D, but I don't want to be jobless because I prefer one to the other. #animation #2d-animation Has anyone graduated from SCAD and gotten a job with Pixar? How difficult was it to get hired. #character-animation #2d-animation #animation #3d-animation
Indian Trail, North Carolina Looking for positive or negative responses about SCAD - especially in the Animation Department #character-animation #2d-animation #animation #3d-animation
Indian Trail, North Carolina Ryan
Mar 08, 2017 786 views
I'm considering becoming a storyboard artist for kids cartoons and new animated films, but I'm not sure where I should go to learn the skills that I would need. My main objective is to get a bachelors degree in arts, but I want to know which colleges are better for becoming a cartoonist.... I have some interest in becoming of the the jobs above. I really like being creative. #art #animation #game-design #2d-animation
5+ million learners use CareerVillage to get career advice.
About us