Career Questions tagged Cad I am thinking about going into the engineering field when I graduate and I would love to know what type of career would be best suited for me. #engineering... Shaheer M.
Aug 24, 2018 288 views
I am an aerospace engineering student who knows how to use autodesk inventor but not solidworks. I was just wondering, how important is solidworks and inventor or any other computer-aided design (CAD) program to an aerospace engineer in the workforce? Thanks! #aerospace #aerospaceengineer... Brandon H.
May 04, 2016 500 views
Drafting has a -3 percent outlook within the next 5 years. Job numbers are declining. #cad #drafting... Leion E.
Apr 26, 2017 915 views Britney Y.
Mar 12, 2017 3215 views
I would like to know about what specific field that uses CAD software. I'm interested in this field and would like to know how designing with CAD could be a career. Does it pay well? What are the different companies offering positions with designing with CAD? #engineering #cad... Justin H.
Jul 19, 2016 663 views
I want to know the software they use for cad, and what you should take in college or technical school.... Justin H.
Jul 19, 2016 547 views
I was g design classes, and wanted to know what it was.... Brandon H.
May 04, 2016 481 views Omar F.
Apr 10, 2016 537 views
Hi Guys. I hope someone can really help me, i have graduated in QS and during the course wanted to change but was not sure what to, so i completed the course, now i do not to do quantity surveying,.oh yeah also got a hnc in CAD + Construction. which i did before i went to quantity surveying...
#building #architecture #cad #construction #cost-estimates #surveying Efe O.
Aug 07, 2015 662 views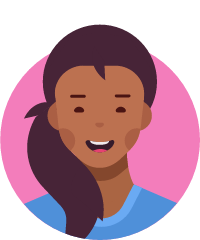 Cody V.
Feb 07, 2015 2993 views
In the past few weeks I have had a lot of time to consider both my interest and my options. I've taken the time to look at local schools and programs that they offer. The first thing I've decided is that I want to do something that allows me to use my creativity. the thing that has caught my... RUBEN V.
Feb 28, 2014 1017 views
hi am ruben ... am persuing my Btech degree on mechanical production engineering...2nd year..suddenly a passion for enterpernuership and start up came to my mind ...i have no idea on this field..is startup possibile only if i know programming...what ol things as a bigginer should i have to...
#kerala #enterprise #cad #startups #career #student #engineering #entrepreneurship
4+ million learners use CareerVillage to get career advice.
About us