Career Questions tagged Md Hi, I am currently a junior in high school. I don't usually see people talking about DOs.
I just came to know that DOs focus more on holistic care than MDs. I am also exploring BS/MD and BS/DO programs, so I would like to know the real differences between them.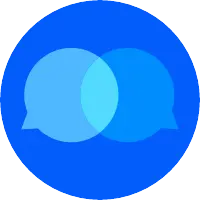 Rose
Oct 29, 2020 277 views
#bachelors #MD #DO #residency #gynocology Also, how did your job affect your lifestyle when you first started out in this field? #APN #APRN #RN #Nurse #LPN #CNA #MD #Doctor #Physician #medicalfield #anesthetist I am in my last year of undergraduate for a neuroscience major and just started thinking I want to do pre-med. But, I am struggling with what speciality I would wanna do with an in MD related to neuroscience . I am very interested in forensics so like forensic neuropathology (but scared I might... I went into college thinking I was going to become an MD but I have recently been looking into becoming a DO (Doctor of Osteopathy). I know that the schooling is relatively the same but I am curious to know the distinctions between them other then the teachings of osteopathic medicine being...
Wappingers Falls, New York Adolfo
Apr 29, 2015 5761 views
I really want to diagnose patients (every doctor basically) but something that's abnormal for regular check ups and also to be able to do test to the patients but I also want to be part of surgeries, things like that but I can't choose which one would be the best option for me. #doctor...