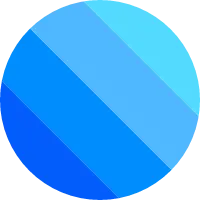 Jordan Baron
Following Tags
Tags on answered questions
Active Locations Luke
Jan 17, 2018 550 views
Why should I consider out of state vs in state schools? What are the benefits? Besides the obvious cost reasons.
#college #travel #school Thinking about where would be most fufillling to attend college. #veterinarian #veterinary #colleges #zookeeper #florida I am so grateful for my family. I want to have a good idea and layout of what I need to do to bve successful financially on my own. #finance #budgeting Van
Jan 16, 2018 534 views
I already kinda have a way to track my spending but I would like to hear what other people do to keep themselves accountable. #finance #financial-planning #budgeting #savings Karen
Aug 28, 2016 801 views
I am a student going into my junior year of high school. I live around the Greater New York City area and was wondering if there were any job opportunities that I would potentially be interested in taking up in the city. I know the business/economic side is booming in that region of the world... My name is Norris and I'm really in love with football and everything about it I plan to play it professionally and do sports medicine and
Anolis. #sports Jovina
Jul 09, 2021 1579 views
Spokane Valley, Washington