Sarah Keyes
Following Tags
Tags on answered questions
Active Locations What are some recommended degrees for pre-vet? I was debating bio vs animal science but a nearby university offers equine studies. Would I miss out on too much content taking this route? just need some suggestions What exactly would I have to do to be a veterinarian in oregon? Like what classes in college, what college to go to, etc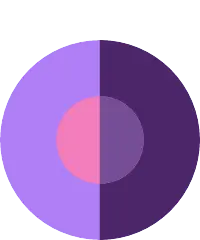 I am a senior in high school trying to plan out my college path. I want to be a veterinarian and am looking at ways it can work and cam be planned out. I would like to hear from someone who has been down the path I am looking at taking. How long will it take for vet tech school and then veterinary school? I want to become a vet tech first and then a veterinarian after. I'm curious how long it would take in total. I'm going into sophomore year and I need to keep thinking about options on how to be better set for a veterinary program I want to be a doctor and I would like to be a vet to if i can and I would love to work with animals and after I'm done with college I want to get a veterinary clinic license and love to work with animals because I love animals! What is a great way to start getting into the veterinary science field in High School? What kind of classes should I take to help improve having a good start to college? I want to become a veterinarian. What steps should I take in high school? I'm thinking about applying to be a veterinarian, but don't wanna apply for something that i shouldn't do. I love to work with animals and don't understand why we have more people quit being a veterinarian. I want to complete my pre-vet classes and continue to go to vet school and get my DVM license, but was wondering if there was anything I could do to better chances. When should I start my veterinary career? Im currently in 8th going to high school in september. I want to go to college to become a veterinarian. I am just unsure what I should do in order to become prepared.
Williamsport, Pennsylvania what major is best to become a vet? i was looking at biology or maybe zoology but i'm not really sure which i should pick. any advice for major choices or different options would be appreciated.
Egg Harbor City, New Jersey I've wanted to be a veterinarian since I was little but got scared of the difficulty in college. I'm still very very curious and interested if I should focus on it again.