Rosie Romo
Badges
Following Tags
Tags on answered questions
Active Locations I'm a CareerVillage staff member and I'm posting this because we know that many young people are looking for the answer to this question. This is among the most popular questions searched by youth, and we're hoping you will take a moment to share your response to it. Thank you! #college #chef... Trey
Sep 01, 2017 505 views How can I be a top culinary student?
#cooking #food #culinary #food-and-beverages #cooking-and-baking I want to be a chef. #chef #business #college #business-development #food
Laurinburg, North Carolina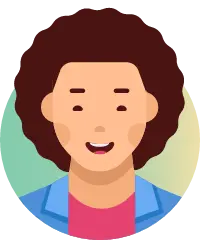 After I complete school I'm choosing studies. #nutrition #career #college #career-counseling #food
South Pasadena, California Hi, I am Jeremy and I really aspire to become a Food Businessman in my home country. Do you think getting to a good acclaimed food science university is enough to land me a job in a good food company or does it require building connections with the managers and others or take an internship job... I want to go to culinary school, and I want to go forward having already earned some type of notable certificate or accomplishment, so are there any online courses that might help me? #cooking #culinary #cooking-and-baking Shane
Aug 30, 2017 670 views
I'm asking because I want to be a chef when I get out of high school. #chef #food #cullinary Everywhere I want to work, even small retail jobs, seems to ask for work experience, so how do I get that experience in the first place? #retail #food-service Bailey
Apr 03, 2016 1993 views
Hi, I'm Bailey, from Ottawa, Canada, I'm in 12th grade. I have an assignment for my coop class asking what are a few technical skills and personality traits you should have for your preferred career, which for me is Hospitality and Management- Hotel and Restaurant to be specific. I can think of... I want to make sure im making a good choice. #career #chef #cooking #culinary #food #cooking-and-baking I love baking so much and want to one day open my own shop. Do you need all the money to buy a place or build one? How does that work? #business #cooking-and-baking #restaurants Angel
Mar 09, 2016 860 views
I might want to go for culinary. To learn food. #college #culinary #culinary-arts #food #culinary-skills Amber
May 13, 2016 701 views
Since I was 7 I loved being in the kitchen, cooking and baking. #chef #cooking #cooking-and-baking I want to be a chef and try and innovate the current food industry. My parents own a restaurant and I hope to further their business and bring fresh good quality food to America. Not the processed food widely available today. #colleges #chef #culinary-arts #food #food-service #personal-chef