Career Questions tagged Food Service I personally do not know a lot of peole in this industry and would really like to know from some experienced people that what are the challenges that they face, because every job has it's own pros and cons and i would like to know more about the disadvantages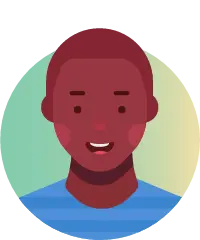 I'm looking to start a small business and I'd like to get a good understanding of what it'll take to start it up. Tyler
Dec 16, 2020 422 views
I am a 9th grader that is thinking about becoming a chef but the fact that i have to work on holidays and not being able to spend it with family scares me. #chef #cooking #food-service #Christmas star
Feb 07, 2020 564 views
#entrepreneur #management #food-service I'm a CareerVillage staff member and I'm posting this because we know that many young people are looking for the answer to this question. This is among the most popular questions searched by youth, and we're hoping you will take a moment to share your response to it. Thank you! #college #chef... Everywhere I want to work, even small retail jobs, seems to ask for work experience, so how do I get that experience in the first place? #retail #food-service I want to be a chef and try and innovate the current food industry. My parents own a restaurant and I hope to further their business and bring fresh good quality food to America. Not the processed food widely available today. #colleges #chef #culinary-arts #food #food-service #personal-chef I am majoring in Food Science in wish to know the easiness to apply for jobs after graduating especially in good companies like Nestle Kraft and etc.
Thanks guys #job #job-search #job-market #food-service #food-quality darryl
Mar 01, 2016 3046 views
I am a senior and plan on going to college for culinary and business. I want to know if that a good career path that pay wells. Also are their any jobs or career specifically that both pay well and enjoyable in this career choice. #culinary-arts #business-idea #culinary-skills #food-service... Deric
Oct 23, 2014 1741 views
I am almost finished with high school. With college applications due next month and the end of my senior year a quarter done, I am desperate for insight on this major I intend to undertake #business #management #hospitality #relations #food-service
5+ million learners use CareerVillage to get career advice.
About us