Stephanie Slatt
Founder and UI/UX Designer, Speshio, Inc
Computer Software, Design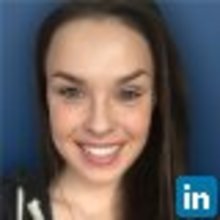 Stephanie's badges
Unknown
Supporter
Teacher
Tags Stephanie is active on
Stephanie's Answers 13 answers
Active Aug 27


Vancouver, British Columbia, Canada 9 answers
Active Aug 15, 2017


Mentor, Ohio as I was a creative kid I choose to do interior designing after 12th science, but I did have an interest in graphic design too and I used to design logo's and visiting cards side by side, now that I am done with my graduation I wanna do my Post graduation in UI / UX design . can i do that?...
#interior-design #design #user-interface-design #product-design
2 answers
Active Jul 26, 2017


Pune, Maharashtra, India Hello, I have recently discovered what I want to do with my life.,But I can't decide which one would best help me. I want to be a developer for a company like Microsoft, Apple, or IBM, working on operating systems and such, so I began looking around online and I cannot figure out which...
6 answers
Active Aug 15, 2017


Cedar Falls, Iowa 4 answers
Active Sep 09, 2017