Career Questions tagged Job Interview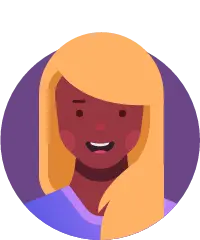 Allen
Nov 02, 2021 1029 views
11th grade and an athlete #job-interview #interview Abby
Dec 16, 2020 702 views
I've decided on adding my pronouns (they/them) to the header, but was wondering if anyone had any other ideas!
#lgbtq #nonbinary #gender #resume #student #job-interview #interview-skills I've always wondered what is considered appropriate for an interview. I went with a short sleeve shirt to an interview, but I was then told that I had to wear a long sleeve.
#interview-preparation
#job-interview
#interview #interviews #interviewing #job-interview #interviewing-skills Ajha
Apr 16, 2018 619 views
I have been learning about how to dress and come prepared for an interview. Such as looking up how the company works, wear attire according to their business, and come prepared for questions that might throw you off or make you think. I want to know besides all that what would really make you... Say you are in a job interview and you get asked a behavioral interview question such as "cite a situation when you had to adapt to changes beyond your control" or the like and you had no particular story present even though you might have had that exact situation happen to you. How would you... Anina
Jan 20, 2017 1056 views
Hi! I have an interview for an office assistant with the Computer Science department at my school. I was wondering if there was anything in particular I could do to help myself stand out from any competition? Even just general interview tips would help me right now.. Job Description: Help with... Esther
Oct 15, 2016 1455 views
Interviews are coming up soon and every one of my professor emphasized on the question: Tell me a little about yourself. This is where the elevator pitch comes in, but I cannot decide what information is significant enough to be included and what is not. What tips do you have for the elevator... As a student I've send out many applications, whether it was for an internship, job or for enrolling into a school. There have been more times where I got rejected than being accepted. It always made me wonder, 'did the other applicants have better grades or awards?' or 'did I just not fit... I was just wondering how important college extracurricular activities are when companies are hiring. Some students only have time to participate in one or two activities, if even that many, but some participate in multiple activities. #college #resume #hiring #extracurriculars #job-interview... Lera
May 08, 2016 1375 views
What can I do in order to demonstrate that I am a good choice for a position that I am interested in? #job-search-strategies #job-interview
5+ million learners use CareerVillage to get career advice.
About us