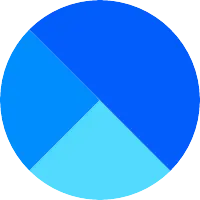 Sylvia wong
Following Tags
Tags on answered questions James
May 28, 2018 683 views
After obtaining my Bachelors degree in music education I plan on moving on shortly after to pursue my Masters and eventually my Doctorates in music education. In order to qualify for the Doctoral program you must have three years of teaching experience. How should I balance my studies and... McKay
Aug 09, 2018 603 views
I'm planning to working full time while attending college and don't know if that will hurt my grades.
#jobs #working #school #work #college #sleep #work-life-balance #money My friend is thinking of doing some start-up projects, and she is not sure what to look for. #start-ups #how-do-you-start-a-business #startups #entrepreneurship W. C.
Mar 24, 2017 623 views
Hi! I am just curious that will it be a great idea for me to find a site like blog to publish my works? #writer KAREN
Mar 21, 2020 476 views
#graduate-school #money #first-job KAREN
Mar 21, 2020 864 views
A girl that needs some inspiration #tech #resume Safa
Jun 24, 2016 2057 views
want to improve my English #english #language #public-speaking #english-grammar Ian
Apr 05, 2019 562 views
I'm a 27 year old second year undergraduate student. With no related work experience, how's it possible for me to get a #job or #internship in data science, machine learning or related fields (currently in Berlin)? To see if I have to either change the career I want or stick to this one. #work I also love music and sometimes i just wished that i'd put all my real life experiences into a song which the world can listen to and i believe that many people can relate and be courageous.I love #Photography and #Music.

Freetown, Western Area, Sierra Leone