Career Questions tagged Start Ups Jade L.
Mar 19, 2018 182 views
2 answers
Active Oct 21, 2018 Alina R.
Mar 20, 2018 212 views
I am a grad student starting a health and environmentally conscious skin care line and need to figure out what my company will embody. What are some suggestions I can get to help guide me towards my ideal customer, what my brand stands for and how it's different than the rest. I really want it...
2 answers
Active May 17, 2018


New Haven, Connecticut Jennifer H.
Dec 08, 2017 354 views
2 answers
Active May 06, 2018 Jules Benjamin G.
May 15, 2016 513 views
2 answers
Active Nov 10, 2017


New Rochelle, New York Joy Z.
Apr 29, 2017 452 views
I am planning to make an organization where people can support online learning, like Khan Academy, edX, and Coursera. I already have a plan of how to make a website and stuff, but I don't know if this is an organization, company, or charity. This plan also involves donating money. Right now I...
3 answers
Active Aug 14, 2018


Oakland, California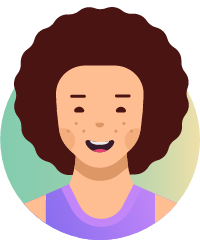 Brittany P.
Apr 12, 2017 554 views
4 answers
Active Oct 19, 2017


Seattle, Washington Liana S.
Feb 17, 2017 1556 views
6 answers
Active Sep 12, 2018 Jackie G.
Jan 17, 2017 507 views
4 answers
Active Oct 16, 2018


Philadelphia, Pennsylvania Chase M.
Jan 09, 2017 448 views
I want to start a business, and I want to know the best place where I can start a business. I currently live in a small town in Indiana. I specifically want to know where whether I should locate myself in a city, suburb, or urban; I also want to know whether the city (if that's where I should...
2 answers
Active Jun 11, 2018


Indiana, Indiana Anina H.
Apr 27, 2016 1315 views
Hi! My name is Anina and I'm a high school senior interning at Career Village. I'm curious to learn what influenced your decision to work for a big corporation over a smaller one (or vice versa). We don't hear as much about how people go about finding/selecting the companies they want to work...
6 answers
Active Nov 12

Providence, Rhode Island Luke M.
Jan 29, 2014 1435 views
1 answer
Active Jul 21, 2017

Winterset, Iowa