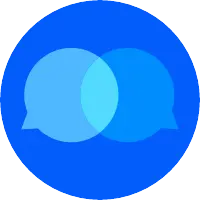 Mary Slagle
Following Tags
Tags on answered questions
Active Locations Alex
Nov 30, 2021 369 views
Is it possible to have a career in another department that is significantly #college #career-choice #major different compared to your major? #career #cashier #customerservice
Spartanburg, South Carolina dari
Sep 01, 2017 668 views
i hear business management is a hard way to get a job if you're not known in the right areas. #business #networking
North Lauderdale, Florida Edwin
Dec 01, 2021 580 views
I am a current Senior in high school with little experience. I know I need to get experience to build my resume and skills. Is it wise to get internships that do not pay? #intern #internship I'm doing BA in Psychology and want to pursue further studies in this field. I want proper guidance about the steps to become a counselor and a clinical psychologist. #psychology #clinical-psychology #counseling #child-psychology #relationshipexpert #psychologist kaleb
Aug 04, 2021 393 views
I am looking to find my career path within the next year. #career-choice Amy
Jul 04, 2016 948 views
I am interested in the business field. #business #career #college-major Maria
May 18, 2016 800 views
I think I would prefer a job in the business industry, but I am not sure what specifically #business #bussiness
My name is Aaliyah I am intresting and knowing some career options for a person that have a big major in something because in the future i want a career in bussiness Jenny
Jul 31, 2020 680 views
I am currently in an insurance program in my post-secondary school however, I am not that exposed to it. The main courses for the program don't begin until my third year and I do not know what I am really getting myself in to. I was wondering if any of you could explain the different roles in... Jenny
Jul 31, 2020 715 views
I am currently in my second-year of post-secondary in the insurance field. However, I am not too sure if I need some sort of license after I graduate or if a bachelor's degree is good enough. In addition, if I do need a license, can I just do the license while I am still in school? Or do I have...