Julie Rubicz
Badges
Following Tags
Active Topics
Active Locations Asia W.
May 21, 2016 540 views Brittani P.
May 24, 2016 440 views
I am about to become a freshman in college and I would like to become a Neonatal nurse. Ever since i was a little girl, looking through the glass at the babies was always the first thing an the only thing i wanted to do hen walked into a hospital. #doctor #neonatal #nursing #medicine... Janelle B.
Oct 21, 2016 445 views Hannah G.
Oct 24, 2016 908 views Ritaisha S.
Oct 30, 2016 798 views Michela C.
Nov 17, 2016 550 views
Which one would you recommend? Im interested in both... Kamden C.
Nov 29, 2017 343 views Chantelle T.
Jan 15, 2018 286 views Julie W.
Jan 24, 2018 190 views
I am a mom, nurse, college student, and now I'm "coaching" my 9 year olds' rec league soccer team!!! I know it's a lot, but I want to be involved with my kids, but I need to work and I'm trying to get my RN so I can provide a better life for them. I am currently enrolled in A&P 1 and my... Olivia M.
Jan 24, 2018 212 views
I want to become a pediatric surgeon when I am older and I want to know how other surgeons feel about their job. If they get close to the kids and how they feel to give kids another chance and save their lives. #medicine... Paul P.
Jan 25, 2018 354 views Ana C.
Mar 26, 2018 198 views
A DNP degree generally takes a longer time to complete compared to a MSN degree. Aside from that, what would be the difference in job duties between these two degrees? Would a person who has a DNP degree get to experience more than the one who has a MSN degree? #medicine #nursing #dnp... Karen M.
Oct 04, 2019 97 views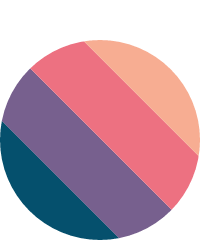 Lauren K.
Nov 20, 2019 95 views
I want to get my BSN and work in labor and delivery....