Cheryl Lanzer

Badges
Following Tags
Tags on answered questions
Active Locations Sam
Jun 13, 2021 707 views
I just started a web development internship that will be using a JavaScript framework. I never had a coding interview and was hired based on what I talked about in an interview with the manager. My first week just finished and so far I've had a few check ins throughout the week with my 2... I'm a high school student, currently i'm a junior. I was planning to take marketing major at digital marketing but i feel like i'm not sure yet, any advice for this kind of things? :( #marketing #college #college-major #college What do you do to help manage with balancing work and school? #work #school #parenting Anouk
Mar 09, 2021 235 views
I know there are many different kinds of arts to major in college. I was curious as what some are and what it's like majoring in one that is not commonly known as a primary academic subject.
#major Maria
Mar 12, 2017 4102 views
I'm making it a personal goal to read for 30 minutes daily again, and am looking for some quality material. Anything related to science, technology, or woman's history are very interesting to me. #college #engineering #science #technology #tech #women-in-tech #reading #women-in-engineering #books I created a Business Club at my school, and I wanted to ask a few questions. #business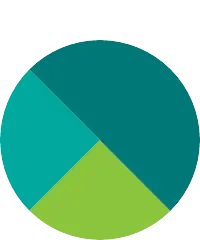 Hello! I'm Ms. Tingle at the International Community School. My 5th graders have a few questions and I'd like to share your advice with them. Thanks so much!
#STEM #college Ruth
May 08, 2018 711 views
I am a #50yearold woman returning to college to get my Bachelor's in #HealthCare #Management. Alex
Jan 19, 2021 489 views
I'm not entirely able to apply for a class at Harper College. I just graduated last year, and I had a plan on going there in person, but, there's a pandemic in the way. So, I was wondering if remote classes are available, because I'm planning on doing at least two classes remotely, such as... I am looking to start a tech support and repair business. How would I go about starting this? #tech #computer #management
Lexington, South Carolina For Computer Networking, Would you reccommend I go into Administrator or CyberSecurity? Is it more of a preference thing? #information-technology I have been trying to find a major/career that suits me for a while, but nothing seems to stick because I have so many interests. I recently graduated from Clayton State University with my Associate of Arts in Integrative Studies and I will be graduating from high school in May. I plan to... Vidhi
Dec 12, 2020 731 views
I want to work as a cybersecurity enginner. Which major is better IT or Computer Science.
#international-affairs #computerscience #college #majors #career #informationtechnology #cybersecurity