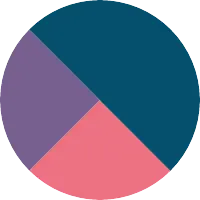 GABE GROTE
Badges
Following Tags
Active Topics I am 18 years old and I am very interested in the major psychology. I have taken psychology classes at other colleges and I enjoyed it so much. I love helping people and dealing with peoples issues and helping them come to a solution about their problems.I feel like psychology is the best... I'm the type to procrastinate all my works to later on since I tend to have a lot of free time and I want to do other stuff before working. I want to know how I can use the time I have more wisely when I transfer out of high school to college.... Hello! I was wondering what sorts of skill sets I should be gathering during my time as an undergraduate that will be making me a great candidate for future jobs. job career... i would love to be my own boss in baking and be able to have people all over the world know my name and know that my business isnt just for baking but also to know that some of the money we get goes to people in need all around the world business entrepreneur Baking... I want to know the difference of a person who has the bachelors degree who's looking for a job compared to a person who has masters degree looking for a job. job degree job-search... I am a novice singer/guitar player. I write my own songs and I have a passion for music. I've been singing for as long as I remember.... I can't decide between business or animal health science and I'm afraid that if i choose one I'll end up regretting it later on. business...