Morgan Bardon
Badges
Following Tags
Active Topics Jackson T.
Mar 09, 2013 11779 views
I have heard about computer engineers and computer programmers, but I' wondering what other career options are out there if I like computers? Specifically, I like the internet, and being able to talk to my friends and people all over the world. #computer #computer-engineer...
10 votes
11 answers
Active Jul 21, 2017


Framingham, Massachusetts Jonya B.
Jul 18, 2014 3104 views
When I graduate high school I'm going to go to college but I also want to try to get some summer or after school jobs to help pay for school. What can I do to stand out for the competition? For example does it matter if I do a team sport or other things or are my grades and programming...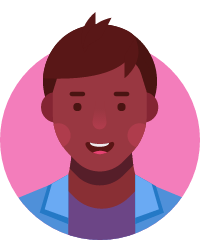 David L.
May 24, 2016 1906 views
Hello, I'm David, a rising, college sophomore, who is majoring in Information Technology, with a concentration in web and mobile app. development. The reason I'm asking this is that I'm thinking about becoming a future front-end web developer, but at the same time, am deciding whether or not a...
#software-developer #information-technology #web-development Shawn G.
May 25, 2016 841 views
I want to know what character traits employers find most important in the work place today. Maybe there is a particular trait to hone in on or be more conscientious of. #management #leadership #employers...
14 votes
14 answers
Active Feb 12


Columbia, Missouri Logan J.
May 25, 2016 574 views Logan J.
May 25, 2016 712 views Anudari A.
May 26, 2016 467 views
I'm looking far ahead into the future because I know what it's like to not have enough at a later age. I'm a full-time undergraduate student, and currently devoting all my time and effort into school, so I don't have enough time to spare for a part time job. However, what are some other ways to... Alisha S.
May 27, 2016 1146 views