Agnes Effiong
Following Tags
Tags on answered questions
Active Locations My name is Adriana I'm a middle school student and I wanted to ask how is it like to work for Human Services . What types of clients have you worked with? What kind of experience have you had with different populations (I.e. women, youth, terminally ill, elderly, etc.)?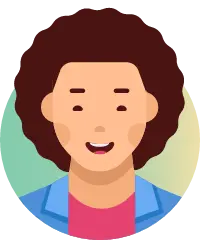 I'm a sophomore in high school and an architect is one of the jobs I am wanting to pursue How were you confidant in what you wanted to do? Future-proofing is something I am in need to have. My interests can be diverse and multifaceted. This, primarily composed of Business, Tech (e.g. AI & Technological Developments and Modernisations), and Science. Recommending categorial variances of degrees which can bridge between the three's... How hard is the training to be a professional firefighter?? Career paths for business ?
For people who work in business and business management what do you find most enjoyable and what made you pick your career
Also how much do you make (if not too personal)
Also best courses and colleges for it How do I know what colleges have the most educational teaching for careers such as becoming a doctor, nurse, etc. As starters for in high school what should I focus on more to achieving my career. What is a pathwaysthat will help me become more interested in for medical research? I'm confused about what to do in life
Atlantic City, New Jersey