Stefani Grothe
Badges
Following Tags
Active Topics
Active Locations Cwilson13NFTEBOSS .
Jan 19, 2012 3175 views
iam in 11th grade and i want to know how to stay motivated because its hard for me to stay motivated....
25 answers
Active Feb 21, 2018 Laetitia Tiani V.
Mar 01, 2013 2140 views
I am a high school senior interested in international health care. I would love to take a gap year and travel to help in a developing nation. However, I am not sure if such experience is better after gaining more knowledge with my undergrad or now, fresh out of high school. The program is...
6 answers
Active Jul 21, 2017


Perry, Ohio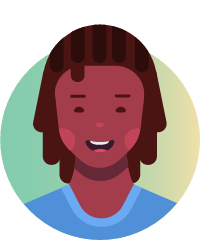 KrestanS_af13 .
Mar 27, 2013 3822 views
I am a senior in high school who wants to work internationally when I get out of college. However, I'm not sure what kind of careers are out there that I can potentially pursue when I am out of college. #international...
11 answers
Active Jul 21, 2017


Sunnyvale, California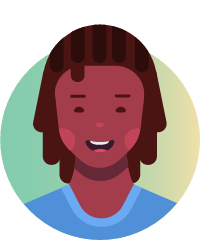 KrestanS_af13 .
Mar 30, 2013 1100 views
I am a senior in high school who wants to study some kind of international study in college. I know that I want to minor in religion but I am not sure what kind of major would be the most beneficial. #international...
3 answers
Active Jul 21, 2017


Sunnyvale, California Annemarie C.
Oct 04, 2013 7598 views
Hi, My name is Annemarie and I am in highschool. I heard that colleges have job offices that help students get jobs, but they do not guarantee jobs. Some of my older cousins said that they didn't think their college was very helpful for getting a job. Did you get your first job from your...
29 answers
Active Jul 27, 2018


Menlo Park, California Teal K.
Apr 30, 2014 4466 views
I'm taking a beginners course in German, but do not really plan on studying it in college. I am interested in possibly studying abroad there as the culture interests me, so I was wondering if no knowing the language well/only knowing the very basics would be a reason to look into studying...
9 answers
Active May 03, 2016


Redwood City, California Shawn H.
Dec 17, 2014 1242 views
I am a senior in high school and I have been learning German and Japanese but I am having a hard time deciding what language I should start with that would benefit me most in my career plans. I have heard certain languages are in demand but I am not sure if i should learn them since they are...
4 answers
Active Jul 21, 2017


Greenfield, Massachusetts Christy M.
Feb 19, 2015 1121 views
I am asking, because I am very good in french and would like to see where this could take me in the future.I was considering majoring in international relations and french. #international-affairs #french...
4 answers
Active Jul 21, 2017


Boston, Massachusetts Shariel R.
Mar 17, 2015 627 views
Hello! I am a high school senior, and I am planning on majoring in Spanish in college. My goal in life has always been to be a Spanish translator/interpreter. Unfortunately, I do not know anyone who is in this specific career; therefore, I was wondering if anyone who is familiar with this...
1 answer
Active Jul 21, 2017

New York, New York Melissa A.
May 14, 2016 571 views
I'm really interested in becoming an interpreter for a company or something like that, I'm just not quite sure what I have to major in to be able to become one. I'm fluent in both Spanish and English and recently I've been learning Korean and Italian. Do I have to take business classes if I...
2 answers
Active Sep 19, 2017


North Richland Hills, Texas Emily S.
May 15, 2016 698 views
I am getting a french minor, but only taking an hour long class three times a week doesn't help me much with learning the language. Is there any tips y'all have? So far I've tried some apps, watching films in french to see how much I know, and adding some french words in my everyday life....
4 answers
Active Dec 04, 2017


Providence, Rhode Island Lindsay G.
May 19, 2016 533 views
1 answer
Active Jul 21, 2017

Amityville, New York Hilmi D.
Jan 16, 2018 188 views
I am international student in America, I studied English so much, and my speaking is not as good as my academic English. I want to be very fluent in English, people around me tell me that as I get to college, I will a lot of time to improve my speaking. Did anyone have experience like that?...
2 answers
Active Feb 10, 2018


Wayne, New Jersey