Career Questions tagged Translation Axel L.
Jul 21, 2019 143 views Kayla B.
Jan 13, 2018 281 views
I'd like to know what types of information (and words) its common for Spanish Translators to use, and which ones are the most fun environments to be in! #spanish... Hannah D.
Mar 07, 2017 370 views Kelly A.
Mar 25, 2017 731 views hayley A.
May 26, 2016 519 views
I am currently interested in majoring in languages, however through research found that most majors are limited to specifics. For example I pick up dialect, word choice, and accent quickly and have put it in practice; more than volunteer requirements but as a career. I can't seem to find a...
#teaching #college #language-services #careers #translation #double-major Jessica S.
Oct 31, 2016 483 views
i would like to be a translator #fbi... Irene P.
Oct 06, 2016 669 views Marissa M.
May 24, 2016 691 views Lindsay G.
May 19, 2016 603 views Jesse U.
May 17, 2016 504 views
I have been immersing myself further in Japanese media and I bought the first Genki textbook. I have taken a year online and have been studying on my own as well. I know a great deal of vocabulary, but I am weak in grammar and kanji. Do you have any recommendations for media, online sources, or...
#foreign-languages #language #studying-tips #translation #japanese Jesse U.
May 17, 2016 555 views
I am graduating high school very soon and will be entering college after this summer. At this point, I plan to become a Japanese to English (or vice versa) translator, and I know that there are several options as to what I might take with my Japanese major. I have considered a Chinese minor,...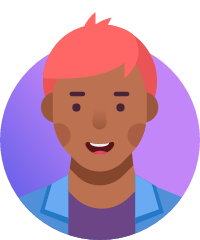 Madeline D.
May 11, 2016 525 views
I'm going to be an undergraduate studying harp performance, but am also interested in writing and translating. Have you found that balancing multiple different careers took a lot of organizing, but proves feasible, or is it spreading your time and training too thin? #writer #musician... Shawn H.
Dec 17, 2014 1305 views
I am a senior in high school and I have been learning German and Japanese but I am having a hard time deciding what language I should start with that would benefit me most in my career plans. I have heard certain languages are in demand but I am not sure if i should learn them since they are... C'Asia M.
Apr 03, 2014 652 views
I am extrmely intrested in manga and anime and I was curious about the steps I might have to follow to become apart of that business #writing #drawing #translation...
4+ million learners use CareerVillage to get career advice.
About us