Career Questions tagged Translation I am a college senior at St John's University. I am a French major, and I would like to be a French translator.
Note: this question was asked anonymously by a student Axel
Jul 21, 2019 486 views
I'm a native Spanish speaker
I will be in Maryland or Pennsylvania for a few months trying to start the certification process, but eventually I will be going up to Utah
#interpreter #translation #jobs #college #business #money Kayla
Jan 13, 2018 674 views
I'd like to know what types of information (and words) its common for Spanish Translators to use, and which ones are the most fun environments to be in! #spanish #translation Kelly
Mar 25, 2017 2310 views
I am applying for internships in linguistics, translation and languages-related fields. I live in Montreal, which is a very bilingual city. I am wondering if it is perceived as too much to send my cv in double in order to send it in both French and English. If I should send a single version,... That is what i want to be when i grow up #language #translation #foreign-languages i would like to be a translator #fbi #translation Irene
Oct 06, 2016 1957 views
I am studying the degree of translation and interpreting but I do not know the offer of masters that I can choose. #jobs #language #foreign-languages #translation #interpretation
Nice, Provence-Alpes-Côte d'Azur, France I am currently interested in majoring in languages, however through research found that most majors are limited to specifics. For example I pick up dialect, word choice, and accent quickly and have put it in practice; more than volunteer requirements but as a career. I can't seem to find a... Are there a lot of jobs requiring language skills? #government #language #federal-government #international-affairs #translation #ngos #us-government #embassy At the moment I am studying Spanish Translation & Interpretation in undergraduate school. I adore reading and writing, but I also value the spoken and listening aspect of language as well, and therefore feel that I would be suited professionally not just for translation, but also for... Jesse
May 17, 2016 910 views
I have been immersing myself further in Japanese media and I bought the first Genki textbook. I have taken a year online and have been studying on my own as well. I know a great deal of vocabulary, but I am weak in grammar and kanji. Do you have any recommendations for media, online sources, or...
Coatesville, Pennsylvania Jesse
May 17, 2016 845 views
I am graduating high school very soon and will be entering college after this summer. At this point, I plan to become a Japanese to English (or vice versa) translator, and I know that there are several options as to what I might take with my Japanese major. I have considered a Chinese minor,...
Coatesville, Pennsylvania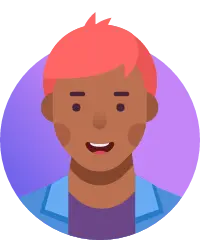 I'm going to be an undergraduate studying harp performance, but am also interested in writing and translating. Have you found that balancing multiple different careers took a lot of organizing, but proves feasible, or is it spreading your time and training too thin? #writer #musician... Shawn
Dec 17, 2014 2095 views
I am a senior in high school and I have been learning German and Japanese but I am having a hard time deciding what language I should start with that would benefit me most in my career plans. I have heard certain languages are in demand but I am not sure if i should learn them since they are...
Greenfield, Massachusetts I am extrmely intrested in manga and anime and I was curious about the steps I might have to follow to become apart of that business #writing #drawing #translation #japanese
5+ million learners use CareerVillage to get career advice.
About us