Todd Phillips
Badges
Following Tags
Tags on answered questions Is it better to go to a college that has a pre-vet/ vet program or go to a regular college for your undergraduate degree? #veterinary #veterinarian #animal-health #veterinarian #veterinary Chloe
Feb 25, 2022 237 views
#veterinary #animal-health #veterinary-medicine #veterinarian i am a sophomore in high school, and i want to know more about different careers
#veterinarian #veterinary-medicine #veterinary I'm currently a high school (junior) and passionate about pursuing a career in the animal medical field. I enjoy helping others especially animals and still deciding on my future goals. #career-path #career #studyabroad #veterinary #vettech #career-choice #career-paths #animals #travel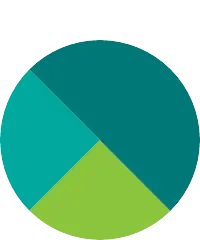 I am a sophomore at box elder high school. I am thinking about being a veterinarian but i want to know if there are other option and stuff that would be more intresting.
#veterinarian #animal #jobs #veterinary #veterinarian #veterinary #veterinary-medicine #career I'm a sophomore in high school who has a passion for helping animals. I've been deeply passionate about becoming a vet because of an incident that happened with my puppy. When I arrived at the hospital after school I saw the animals and their owners waiting it hurts my heart knowing they need...
Santa Clarita, California #veterinary #veterinary-medicine #animal-health I am particularly interested in Equine Medicine. #veterinary #veterinary-medicine #veterinarian I have good grades and I volunteer at a animal shelter in the clinic. But I am still worried I will not get in to the university I want to go let a lone get in to vet school, Especially since it is really competitive. #veterinarian #school #veterinary I plan on majoring in animal sciences/pre-veterinary studies in college and I'm curious if it would be easy to get a job right away. Am I going to be able to get a job right away or am I going to have to search for that right employer? Or is it all just simply the luck of the draw? #veterinary... #animal-science #veterinarian #veterinary #animals Grace
Apr 30, 2018 780 views
I really want to go into medicine but worry about the cost of school and I do NOT want to graduate with hundreds of thousands of dollars in student loans. I also don't know how to choose my under grad school and worry that if I don't pick the right school it will be harder to get into med or...