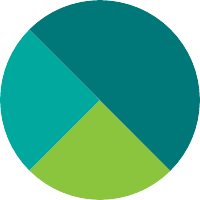 Bonnie Taylor
Educational Technologist
All I can offer you is my own experience/perspective, so for full disclosure, I have a doctorate (EdD) in educational leadership, specializing in educational technology --a practice degree, not a research degree, although we are still required to produce original research and a dissertation. I also earned a master of arts degree in adult education and distance learning, and a bachelor's degree in philosophy. Immediately after my undergraduate degree, I was awarded a teaching fellowship at the only program I applied to for a straight track to a PhD in philosophy, but that did NOT work out well for me. In the past I wished that I specifically would have asked the question you did BEFORE accepting that fellowship.

Anyway, looking back on my own journey, here's what the difference seems like to me in retrospect:

In my undergrad studies, I learned a lot of facts about things, learned how to apply those facts, and how to analyze claims and opinions (yay for philosophy) using those facts. In my master's program, I learned how to use those skills to research other peoples' work and evaluate the quality and usefulness of various research, sometimes for the things I was interested in, but mostly for the things I was required to be interested in for the duration of a semester. I consolidated a lot of bigger picture thinking, but applied in a much narrower context at the master's level. By the time I got to my doctoral level of study, I was expected to have my own distinctive point of view and research efforts to serve as a foundation for what I had to say. I didn't go in with a strong voice, but I was expected to come out of it with one, and I was not going to be earning that Dr. Taylor designation until I did.

Depending on the emphasis of the master's programs you apply to, they might be more focused on research or on practice. Meaning that some programs are more holistic in requiring a project or capstone experience, and those are typically in my experience MA degrees. MS degrees are more research focused, where your thesis is a likely jumping off point to where you would go if you decide to pursue a PhD. Again, my EdD is a practice degree. I currently work in private industry as an educational researcher and intra-organizational consultant. I teach our employees about teaching and learning. What I learned in my MA program served me well in that, and with the sudden surge to remote connections between teachers and students, suddenly more people understand what it is that I do with all this "educational technology" stuff. So that's my journey. For you, consider reflecting on the Masters in Higher Education degree you're considering. You might perhaps shift from the typical thinking of "How is that going to help me in the future?" to "How can I use where I am right now to help me create a stronger focus on some area of study?" Will a master's degree in higher ed be applicable to your life right now? Will you be able to leverage your educational and vocational background to provide a scaffold for the research you'll be doing in your master's level classes?

From an earnings perspective, I was able to recoup the cost of my master's degree within 3 years with the increased salary I was able to command. But I hit the wall soon after that, because there were so many PhDs and EdDs I was competing with for opportunities. And that's what prompted me to reflect on what educational problems I was interested in addressing and delving into for the rest of my career. Taking a good look around you to see what your prospects are right now will potentially help clarify where you want to go from here.