Career Questions tagged Graduates Augusta I.
Mar 21, 2020 367 views James W.
May 18, 2016 590 views Jordan M.
Sep 02, 2016 554 views
Throughout the early stages of my college career, I was unsure of what I wanted "to be when I grew up." With so many choices, I understand many other students are wondering the same thing. I wanted to expand the clarity from other individuals on what newly applied students should do in this...
#teaching #professors #students #college #undecided #graduates #teacher Alista E.
May 18, 2016 591 views Emily A.
Jan 21, 2017 395 views
What should college students do and not do if they're looking for something to support themselves over the summer? #college... Simone S.
Dec 23, 2016 430 views
I am a Dutch university student, and want to leave the netherlands when I get my degree in June 2017. My plan is to take a year of, so I can gain experience in the field of law. However, I am a liberal arts and sciences students and I am struggling to find something I can do. I would love to...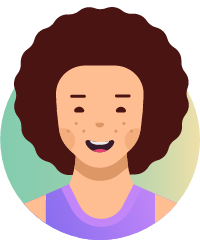 Luis A.
Oct 26, 2016 282 views
I am a high school student (junior) and I attend a school based on engineering. Although I am a straight A's student and am involved in my community and school, I am a bit worried about my test scores.... Martina A.
Oct 22, 2016 490 views
I have been applying for the scholarships that students qualify for in their junior year of high school, and many of them ask you to post statements to your social media to improve your chances of receiving the scholarship. I do not have social media accounts and was wondering if making these...
#scholarship #enrollment #committees #officials #students #college #graduates Alista E.
May 18, 2016 684 views SHEILAH K.
May 09, 2016 491 views Shelika R.
Mar 01, 2016 899 views
Hi I am a senior in high school, and I recently went on a website named iseek.org - I recently took the ISEEK Career Cluster Interest Survey, and my matching top career cluster were Hospitality and Business management. Now,aside from taking business classes in college, what exactly are some...
#travel #business #leisure #accounting #hospitality #graduates #college #tourism