Career Questions tagged Bau I'm a sophomore in high school and I'm trying to plan out my future. I really want to do criminal psychology and something in the FBI. I want to help criminal cases and save people or help people that need it. I want to learn more about how criminals think and act. I mostly want to work in the... Hello! My name is Kim and I'm fifteen years old. Growing up I've always been fascinated with true crime, and unsolved mysteries, etc. I came across the show and I really liked it! It's quite intense but I'm always up for a challenge! I've very curious about being a profiler. It seems very easy... Im 16. In the 11th grade. I am also interested in becoming a profiler when I go to college. #fbi #profiler #highschool #bau #career #jobs oriana
Aug 02, 2020 2106 views
Okay- I admit I've been watching a little too much criminal Minds- but I was wondering what they actually do. I find interesting- "profiles." I think that it's a great tool to really get into a criminal's minds- no pun intended. I've watched my fair share of law enforcement tv shows- and they... Anisa
Apr 07, 2020 1920 views
So, I've tried to look up tons of stuff about the different unit, descriptions of stuff they do, etc. I can't seem to find the answers to a lot of my questions though. Fair warning, there are a lot. So to start, which unit deals with the most cases? Which unit deals with the serial killers,...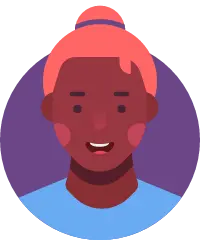 #fbi #bau #profiler #law-enforcement #law #law-enforcement Prepare yourself, I'm a talkative and curious kid. I'm interested in psychology, human behavior, criminology, criminal justice, and criminal profiling basically I want to get into the criminal's minds and make a profile about them and help the police catch them. But I already know that it's not...
Ho Chi Minh City, Vietnam
5+ million learners use CareerVillage to get career advice.
About us