Career Questions tagged Employer Relations Mounia M.
Mar 01, 2017 487 views
I have had issues in the past with unprofessional coworkers and did not speak up. I want to know what I should say if issues like the ones I had in the past come up again. #human-resources #employer-relations...
4 answers
Active Dec 01, 2017


Baltimore, Maryland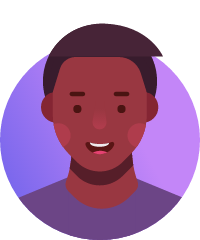 Brandon H.
Feb 12, 2017 524 views
I am curious because many of my friends, including my brother, have been offered a paid tuition to attend college. So, I wonder if when I get a job, is it likely that I will have an employer that will want me to continue my education. #higher-education #employer-relations #employee-training...
4 answers
Active Jan 30, 2018


Collinsville, Illinois Esther C.
Nov 12, 2016 841 views
3 answers
Active Oct 10, 2018


New York, New York Aaron T.
Oct 28, 2016 360 views Miles F.
Sep 01, 2016 544 views
As my school starts next week, I was wondering if the school I actually attend makes a difference in the end. I have a few friends attending over schools with the same degree in mind, international business, but we have the same discussions constantly about if the school we choose really...
4 answers
Active Jul 21, 2017


Philadelphia, Pennsylvania Jessica P.
May 25, 2016 276 views
I work full time and plan to pursue my degree totally online and just want to be sure I'm not wasting time and money for an education if employers aren't going doing to take my degree seriously.... Allison B.
May 23, 2016 444 views renee L.
May 19, 2016 534 views
I AM A POOR AFRICAN AMERICAN FEMALE THAT IS OVER 50 BUT STILL HAVE A LOT OF KNOWLEGE AND COMMON SENSE THAT I CAN OFFER IN THE TECH WORLD BUT I DONT HAVE TIME TO WASTE IF THERE IS NO GUARENTEE TO HAVE A JOB. SHOULD BE MORE APPRENTICE PROGRAMS OFFERED. TO ADD TO COLLEGE TUITION TO INSURE A JOB....
2 answers
Active Jul 21, 2017


Cleveland, Ohio Emma F.
May 16, 2016 439 views
Employers may see these changes as indecisive, and that is an undesirable trait. Especially if the majors/minors change through a broad spectrum of job areas. #college #major #majors-and-minors...
Rochester Hills, Michigan Emma F.
May 16, 2016 525 views
If an employer can see that I may have been undesicive in college, I am worried it may hurt my chances of landing the job. #college #major #majors-and-minors...
Rochester Hills, Michigan
4+ million learners use CareerVillage to get career advice.
About us