Career Questions tagged Librarian I'm currently in my senior year of high school, so I know I have a while before I'll get to graduate school, but I want to be prepared! I want to be a public librarian, specifically a children's librarian if possible.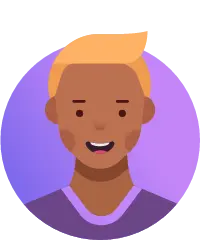 Souad
Aug 24, 2022 254 views
I'm a resident of Syria and have already completed my bachelor's in library and information. I also have 6 years of experience working in libraries. Finding a job has been incredibly difficult because of the constant conflict/war in my country. How much does a Librarian earn right out of college? What majors are required to become one, and what non-essential majors would give me an advantage in the field? What types of Librarians receive the highest wages? Also, is it possible to become hired as a Librarian without going to college?... Taryn
Mar 04, 2021 368 views
In my research, I saw you need to have a Master's degree to a Librarian but I don't know. I also read you don't need one to be a School librarian yet to have at least the requirement of state teaching and it makes me very confused.
#librarian #research Taryn
Feb 25, 2021 317 views
I am very interested in knowing what librarians do day to day especially cause I heard it is somewhat low stress (but I am not 100% sure)
#librarian #career #on-location Mary
Oct 29, 2020 280 views #librarian #socialsciences #humanities #academia Janice
May 27, 2016 1079 views
I really want to work at a library, but don't know how to be considered a top candidate for hiring. #librarian #library #bookstore Carol
May 23, 2016 955 views
i've gotten to see it from the outside, but i would really like to have time to sit down with a librarian and see how their day is like. Every job has pros and cons. What's YOUR pro and YOUR con to your job? #librarian Carol
May 23, 2016 714 views
I want to study library science, but am currently unsure where to go looking for that #librarian I am a student who is interested in becoming a librarian and plan to pursue my Masters of Library Science (MLS, MLIS, etc.) after undergraduate school. However, I need to get my Bachelor's degree first! I am curious as to what sorts of majors librarians would recommend that help them with their... I want to become a librarian, but the only way I could get my MLS (Masters of Library Science) degree is to go to school online. I want to know if libraries, especially public libraries, look down on this type of degree or if it is considered appropriate in the field, and how likely it is that... Hi! I am a high school senior, who is interested in potentially becoming a librarian. I'm not sure what I would have to do to become one. #librarian Carlos
Mar 26, 2014 1386 views
I have wanted to be a librarian as a kid, but I am not really interested in being one anymore. I am just curious on what they work on and what it takes to be one. #reading #librarian #bookkeeping #library
5+ million learners use CareerVillage to get career advice.
About us