Patrick Coulson
Following Tags
Tags on answered questions
Active Locations #business-management #management #business #entrepreneur #internship I want to be a marketing manager
#management I want to pursue my own business, and I heard that business management could help me reach that goal. #business #entrepreneur #management #business-management #college#collegemajor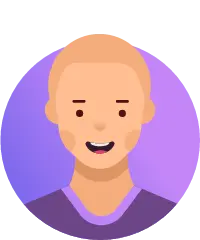 I face many situations where the recipient is talking too much and straying away from the main focus. I understand that it's good to let the other person elaborate about their own interests and passions (Remember How to Win Friends and Influence People). However, I find it a huge time waster,... I am interested in the medical field. #healthcare #medical #medicine
Chicago Heights, Illinois Kari
Oct 27, 2020 544 views
#technology #business-management #virtual Ethan
Oct 12, 2020 1546 views
I am a communications and film double major wanting a career in the entertainment industry. #career-choice #jobs #networking #interview Devin
Sep 16, 2020 437 views
Write it down on a piece of paper (OR just type it on a digital #creative-writing notepad) Umair
Feb 01, 2020 1824 views
I'm currently a senior @ Rutgers University studying IT & Entrepreneurship. Highly interested in starting a career in the business side of Tech and would like to one day lead the transaction of billion dollar deals and market partnerships. #business #entrepreneur #strategy #business development...
North Brunswick Township, New Jersey Trey
Dec 27, 2016 1333 views
Looking for jobs I see both of these terms used constantly, but is there actually a difference? #marketing #sales Tyler
Feb 26, 2017 2198 views
My name is Tyler, I am in 12th grade at Pioneer Valley Regional School in Western Massachusetts. In my money managing class we are doing a unit to help widen our range of possible careers to pursue in college. As a result of my research and career quizzes, a potential career that came up for me...
Northfield, Massachusetts