Siddharth Bolurker
Badges
Following Tags
Active Topics Alexandra C.
May 12, 2017 648 views Sara G.
May 22, 2018 316 views
I have heard that it is difficult to get a job in the game industry, especially for those with little to no experience fresh out of college. How long does it take to land a job in this field, specifically as a 3D modeler? #career... zaid A.
Dec 19, 2019 155 views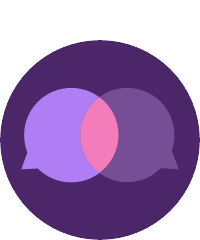 Abdiel L.
Mar 05 164 views Sunrise G.
Aug 04 91 views
I want to confirm this question since I'm pretty sure but I want to double check #college #animation... Sunrise G.
Aug 04 130 views
I want to be a 2d animator and recently I have been seeing less and less of it (at least in the big name cpmpanies) and I was wondering if I still have a chance to pursue it #career-counseling #art #artist #animation... Imani L.
Sep 04 124 views
I'm a 12th grader and I have been doing art for years, but i wasn't serious about it until I was in middle school. I want to become an animator, but I find it hard to lean the basics and find it confusing to use my program, Clip paint studio. I might not because an animator and just be a...
#arts #career-choice #artist #general #animation #the-arts #art