Cyndi Chee
Following Tags
Tags on answered questions
Active Locations lily
Feb 09, 2022 730 views
#finance #accounting #business #master's As a high school student I find many things interesting, but I still don't know what I want to got to college for or even what I want to do as a career. I would appreciate any advice that helped you make this decision. #college #career-choice #career #student Sam
Jan 11, 2022 569 views
Obviously we have to stay looking professional, but is there a way we can stand out? #interviews #time-management #school #career #student I have several interests in fields of STEM as well as liberal arts, and I would appreciate advice on whether a double major is a reasonable way to fulfill both those aspirations.
#liberal-arts
#women-in-stem
Colorado Springs, Colorado planning to take it bc I have opportunities in tech and business but I also heard the degree in data science that's also business and tech?? #information-technology #technology #business-management #business #entrepreneur #college#degree#tech
Bacolod, Western Visayas, Philippines Erie
Nov 17, 2021 858 views jeia
Jun 19, 2021 1476 views
i need this answer #resume
Cebu City, Central Visayas, Philippines All my friends have found their calling whether it's becoming a doctor or engineer. They have also found college majors that they want to pursue. I'm a bit different since I haven't found my calling or even a major. I have tried volunteering and researching career fields but nothing really... I am a upcoming junior and is jsut very curoius on what next and i was think ing of maybe trying to gof ro a medical degreee #medical-school #college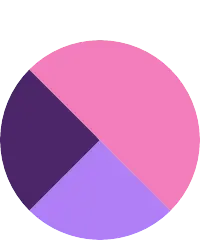 I know how important networking is in getting the best jobs out there with a CS degree, however, I'm not the best at talking to or keeping up with people. #computer-science #job-search #career #network #networking #job