Aftab Ursani
Badges
Following Tags
Tags on answered questions
Active Locations I am looking for an airline that pays and treats me well. Also, I would like one the most benefits. I'm currently in the 11th grade and I have my private pilot license and am considering ATP Flight School for the rest of my training. Once I'm done there, I'd like to find a job besides instructing to build time.
Rock Hill, South Carolina which aspects of your job is your favorite? Which aspects of your job do you not like? 1. Does it get scary at times?
2.do you feel safe while flying ?
3.How do pilots deal with stressful situations? Justin
Jun 28, 2021 1983 views
I'm in 10th grade love to travel and explore #airline-industry #travel Erica
Jun 02, 2021 351 views
Ive always wanted to be an attorney but apart of me also wants to be a flight attendant or a nurse but how hard is it to be a flight attendant #flightsttendent #airline-industry #work I realize that every one is different, and that every company is different, but in general how long are pilots away from home for? Do most of them pretty much live in hotels in different cities, or do they usually get to be home quite a bit? Also, about how long will it usually take to get a... I am in the 10th grade and im interested in being a aircraft engineer #airline-industry Marie
May 06, 2020 392 views
My best friend wants to be a Med flight person... he makes it seem so interesting. I support him all the way.. is it safe.. #airline-industry #doctor What's your career-goal #job #aviation #airline-industry #career #mechanic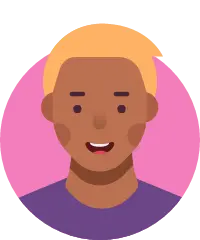 #up in the air
#airline-industry Recently there's been an apprentice program for a train company. The way their program works is that I would do it every other day. Basically, I go to school one day, and the apprenticeship another day. I don't know if I should do it because then I would have to quit all of my electives (Band,... Saba
Jan 24, 2018 618 views
My goal is to become a pathologist but, if that does goal does not become a reality, I'd like to become a pathologist assistant. I'm curious to know what the similarities and differences are between the two jobs. #pathology #pathology-assistant Erica
Jan 25, 2018 486 views
Academic classes teach us basics, but there are non academic classes that allow you to be creative and help further your education. I would like to know what non academic classes would go along with a chemistry degree that will both help me as an individual and as an intellectual....