Aftab Ursani
Badges
Following Tags
Tags on answered questions
Active Locations I'm in 10th grade love to travel and explore #airline-industry #travel Ive always wanted to be an attorney but apart of me also wants to be a flight attendant or a nurse but how hard is it to be a flight attendant #flightsttendent #airline-industry #work I realize that every one is different, and that every company is different, but in general how long are pilots away from home for? Do most of them pretty much live in hotels in different cities, or do they usually get to be home quite a bit? Also, about how long will it usually take to get a... I am in the 10th grade and im interested in being a aircraft engineer #airline-industry My best friend wants to be a Med flight person... he makes it seem so interesting. I support him all the way.. is it safe.. #airline-industry #doctor What's your career-goal #job #aviation #airline-industry #career #mechanic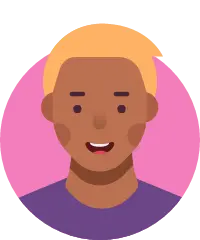 #up in the air
#airline-industry Recently there's been an apprentice program for a train company. The way their program works is that I would do it every other day. Basically, I go to school one day, and the apprenticeship another day. I don't know if I should do it because then I would have to quit all of my electives (Band,... My goal is to become a pathologist but, if that does goal does not become a reality, I'd like to become a pathologist assistant. I'm curious to know what the similarities and differences are between the two jobs. #pathology #pathology-assistant Academic classes teach us basics, but there are non academic classes that allow you to be creative and help further your education. I would like to know what non academic classes would go along with a chemistry degree that will both help me as an individual and as an intellectual.... #aircraft-maintenance,#airline-industry,#aircraft-mechanic,#aircraft Iam new to this field and need some guidance on carrer on a Aircraft maintenance. 1.how will be the Growth and scope? 2.is it will be rewarding over time (both Experience and Financial)? 3.what are the extra curriculars to...
Chennai, Tamil Nadu, India i do work hard #airline-industry #flight-attendant i have completed 9th std. #aviation #airline-industry #pilot its my dream! #college #aviation #airline-industry #pilot
Chennai, Tamil Nadu, India