Career Questions tagged Aircraft I am a second year Aircraft Maintenance Technology major and want to know my options post grad #aircraft #aircraft-maintenance #job
Quezon City, Metro Manila, Philippines #aerospace-engineering #engineer #engineering #aircraft #aerospace
Kottarakkara, Kerala, India #aircraft-maintenance,#airline-industry,#aircraft-mechanic,#aircraft Iam new to this field and need some guidance on carrer on a Aircraft maintenance. 1.how will be the Growth and scope? 2.is it will be rewarding over time (both Experience and Financial)? 3.what are the extra curriculars to...
Chennai, Tamil Nadu, India As title states.. So i'm really interested and excited going into this unique field. I've read some other people's experience about the job but what really concerns is the part of the night shifts and relocating. I don't mind doing night shifts in the early career but around how long does it... I'm aware that pilots not only have a dangerous job, but a demanding one. How hard is it to maintain a relationship with a spouse, children, and extended family while spending hundreds of hours in the air #aviation #aerospace #family #aircraft #pilots #flight I am a class 9 student. Want to do something in aviation field. My friends suggested me to choose anyone course from these in future. Could you please suggest me which one is best among this two and what are the available courses in this branches? #aviation #aerospace-engineering #aeronautics... My name is Jamiah ,16 Sophmore in Lake City Fl and my future is to be in the Navy the career i'd like to follow is Pilots and Naval Flight Officers (NFOs) are important components in an exclusive, world-class group of Officers. This job will require you to perform at the best of your ability... I am Suraj in 10th Class. I want to serve my Nation so i want to Join Indian Airforce. so how i will make my career in this field.
#professional #educator #airline-industry #air-force #aircraft I am Gopal, 10th class, from GSSS carterpuri Gurgaon. I want to become Pilot. Please Guide me what i have to do after 10th and form where i will get training. #professional #educator #airline-industry #aircraft I am very much interested in Aviations. Want to have a career in same field. #airline-industry #aircraft #commercial-aviation #general-aviation i like to earn money rather than continuing my studies #marketing #aircraft #web-marketing
Chennai, Tamil Nadu, India I am currently finishing my B.tech in mechanical engineering. I wanna do M.tech in aeronautical engineering in U.S so what are the extra course that I need to do after completing my B.Tech and what are the best university in which I can do.Especially in New York. #engineering #aerospace...
Chennai, Tamil Nadu, India Air Craft Mechanic #mechanics #space #aircraft #planes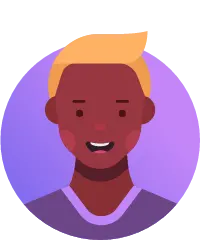 I am considering getting my A&P certificate and want to know why I should invest in the training. #aircraft #airplane #aircraft-maintenance
5+ million learners use CareerVillage to get career advice.
About us