Debra Luckett
Badges
Tags on answered questions
Active Locations For my future #doctor #teaching
Chennai, Tamil Nadu, India Ezra
Sep 08, 2022 173 views
In order to become a underwater welder do i need to go to college first seeing as its already a college program itself? currently in 10th grade, interested in being a fire marshal or something around it. any good classes to take or programs to look into? would college for this be available? Ivan
Sep 13, 2022 286 views
I am an athlete and my main goal is to play at the college/professional level. I've always been interested in doing this as a backup if sports don't work. I would like to be able to help other players recover from injuries and things like that.
Rock Hill, South Carolina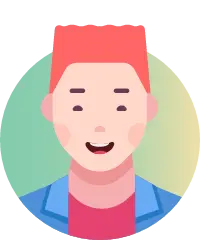 I have been applying for a bunch of lottery-like scholarships and I don't have a for sure college that I want to go to yet. I don't know what to put. #college #teaching #teacher #professors I hear a lot of people saying how hard it is to be chosen for a job in a law firm with the amount of competition there is. How do you overcome it? And, also, I heard people say it is a very toxic environment. Is that true? If so, in what way?
Dartford, England, United Kingdom I want to be on my beast in the future so I can help others. Tan
Aug 28, 2022 256 views
I am currently taking a bachelors degree in BS in Physical therapy. What would be the best major to take or like the most common in hirings? Is it paediatrics or geriatrics or something else?
Cebu City, Central Visayas, Philippines mansi
Jun 21, 2016 539 views
because all will be having some goals in your life #teacher #student I am scared that I won't get anywhere in life because I'm very indecisive. My first choice was to do nursing but I didn't want to waste my money and time when later on I decide to quit. so I want to find a degree that allows me to have more options in career choices. and just a background story...
Edmonton, Alberta, Canada My college doesn't have any remote clubs. Should I join a online group instead of a club?