Career Questions tagged Lawschool Kyle T.
Jul 31, 2018 114 views Mackenzie W.
Nov 08, 2018 165 views
I have recently decided to go to law school after undergrad. I am currently a sophomore at East Tennessee State. I figured I would major in Political Science and minor in English and Social Work. I want to do something large and make a difference for those who are incapable. I also am not...
1 answer
Active Nov 10, 2018

Johnson City, Tennessee Alexis H.
Aug 29, 2018 159 views
As a senior in high school, I have recognized that college is around the corner. Though I have always considered myself an overachiever, one thing that I do struggle with is studying. When I enter college, I would like to take a more organized approach to my studies, rather than relying on my...
2 answers
Active Jan 18


San Diego, California Sam M.
May 29, 2018 712 views Megan Y.
May 18, 2018 182 views
2 answers
Active May 18, 2018 Alexis C.
May 07, 2018 315 views
I am interested in becoming a lawyer, and have heard from some that getting a job out of law school is hard. I also am wondering if being a lawyer is actually what I want to do. #lawschool #lawyer #law...
4 answers
Active May 16, 2018


New Port Richey, Florida Taylor H.
Apr 17, 2018 231 views
I really want to go to law school but I would love to stay close to my family. Which one should I pick? #school #lawschool #help...
1 answer
Active Apr 17, 2018

Palmdale, California Carissa D.
Apr 17, 2018 277 views
I'm hoping to go to law school after undergrad school to become an attorney and eventually become a judge. What resources are there to help me find my way in law, including finding jobs after I graduate and deciding more specifically what kind of law to practice? #law #lawschool #attorney...
1 answer
Active Sep 20, 2018

Appleton, Wisconsin Raabia C.
Apr 13, 2018 297 views
I appreciate law and am very interested in the fields of both political science and business. I intend to pursue both as an undergrad in a double major. I also attend to go to law school, however am not sure that I would practice as a true lawyer. #lawschool...
2 answers
Active Apr 23, 2018


Pittsford, New York Leo A.
Apr 03, 2018 226 views
I'm an undergraduate at UT Austin currently on a student visa and I think I want to go to Law School but I don't know if it'll be easy to find work since I would need the workplace to sponsor an H1-B visa or a Greencard for me to stay in America. Does anybody relate to this situation or know...
2 answers
Active Apr 16, 2018 Tiffany K.
Jan 25, 2018 290 views
1 answer
Active Jan 29, 2018

Toronto, Ontario, Canada Nadia D.
Jan 17, 2018 258 views
When should we start prepping for the LSAT? #lsat #law...
2 answers
Active Jun 26


Belleville, Michigan Arianna A.
Jan 15, 2018 198 views
2 answers
Active May 11, 2018


Saint Paul, Minnesota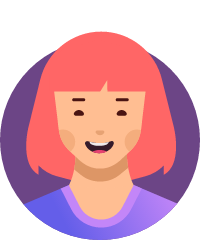 Abby W.
Jan 10, 2018 166 views
I am interested in both law and medicine, and I am looking for a way to pursue both interests. I have heard of people who have done both; however, I am unsure of how to go about this so any information would be greatly appreciated. Thank you. #lawschool...
2 answers
Active Jan 28

Daly City, California Octashia C.
Sep 01, 2017 193 views
Im asking because I'm going to get my bachelors degree as a paralegal so I wanted to know if getting in debt at an Ivy League school worth the sacrifice? Or if I go to a cheaper school would the same law firm want me? Or would the quality of my education be looked at the as the same value as an...
2 answers
Active Jun 21


Orlando, Florida
4+ million learners use CareerVillage to get career advice.
About us