Career Questions tagged Judges Carissa D.
Apr 17, 2018 352 views
I'm hoping to go to law school after undergrad school to become an attorney and eventually become a judge. What resources are there to help me find my way in law, including finding jobs after I graduate and deciding more specifically what kind of law to practice? #law #lawschool #attorney... Paola G.
Jan 10, 2018 258 views
I am a junior. I am interested in law, being influenced by my mother who told me that it would be interesting. Looking into law, it seems very difficult so I wanted a first-person perspective. #law #law-school #lawyer #law-school #law-school,-being-a-lawyer,-law-firms,-judicial-clerkships... Devetra C.
Dec 05, 2017 317 views Ilona C.
Aug 29, 2017 467 views
I saw a movie about a lawyer and it looked pretty fun. What do they actually do? Also- there was a judge. What is the difference between a lawyer and a judge? #lawyer #judges...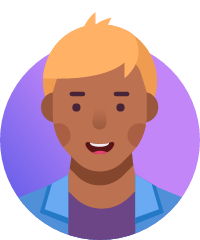 Luka G.
Nov 19, 2016 637 views
I am interested in being a lawyer and/or a judge and I was wondering if judges are part of a certain political party when appointed to a position? #law #lawyer #politics #judges... Forrest B.
May 22, 2016 789 views Emily K.
May 18, 2016 565 views
I want to go to law school to become a lawyer but I want to be an editor first, then later expand my education and change careers. How realistic is this plan and would the prior degree be of any help? #lawyer #judges... Lilian M.
May 13, 2016 548 views Akia M.
May 05, 2016 528 views Amari J.
Jan 21, 2016 9070 views