Career Questions tagged Business Lawyer Ryan O.
Apr 11, 2018 197 views
I've been interested in becoming a lawyer since i could remember. The type of lawyer i dream of being is a corporate lawyer for a big company. I love to help people and see good things turn out for good people and the pay is decent!... Kris M.
Feb 08, 2017 297 views
I want to work with my spouse?... Kris M.
Feb 08, 2017 372 views
Do you have anything that's makes you want to be there all the time...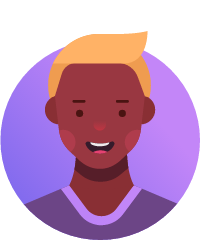 Courtney M.
Aug 22, 2016 445 views
I'm a senior wanting to pursue a career in finance and law and would like some advice on the steps taken to become a business broker, particularly mergers and acquisitions. What college did you attend, if any? What major did you pursue, if any? Do you have a degree? Did you intern for a... PRIYA G.
May 19, 2016 558 views Luis A.
May 14, 2016 586 views
My dream school Is Stanford and I am determined to work as hard as I need to so that I can accomplish my goal of graduating and starting my career in business or becoming a lawyer. I come from a low income family so not only would it help me but, It would take less stress off my parents back.... Luis A.
May 14, 2016 520 views
I'm planning on having my major be in business or law and I question myself how I am planning on starting my career. Do most people need to have a connection to start working or do they find the job themselves? Although I am only a freshman I still focus on what I'm planning to do with my... Anina H.
Apr 28, 2016 3190 views
Hi! My name is Anina and I'm a high school senior interning at Career Village. One of my younger brothers is very interested in becoming a lawyer, and I just recently found out that you can be a lawyer and work at a tech company (and others, not law firms). Do you like working as a lawyer for a... Student Voices by CV ..
Oct 16, 2015 1097 views Anmolpreet K.
Jun 26, 2015 1036 views
i interesting different kinds of jobs . I am from Thurgood Marshall high school.... Luz S.
Mar 23, 2015 1921 views
I am a junior at a high school in L.A. I ask this question because law interests me but I don't know if I have the personality to pursue this career. #law #lawyers... Mariela G.
Dec 02, 2014 1322 views
I'm asking this question because I would love to become a lawyer when I grow up. Although, I don't know how or where to start. #lawyer... Rob J.
Mar 14, 2014 1667 views
Im in junior in high school and I have always wanted to become a lawyer, but I am constantly meeting people who dropped out of law school which is making me wonder if law will be a part of my future. #law #government #lawyers...
4+ million learners use CareerVillage to get career advice.
About us