Ashley Kayson
Student at Ashworth College
Early Childhood Education
Jessup, MD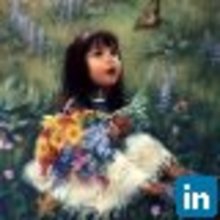 Ashley's career stories
When you were a student, did you do anything outside of school to build skills or get knowledge that has helped your career?
Volunteering helps alot. I volunteered at Meade Middle School as a tutor and helped students with science projects, homework and classwork. I volunteered at Severn Community Library and assisted with the Summer Reading Program.
What is the one piece of career advice you wish someone gave you when you were younger?
Looking for a job is a full time job!