Hongyun (Heley) Bai, CPA
Badges
Following Tags
Tags on answered questions
Active Locations Everything that has to do with economy and finances has always caught my attention. I have the basic knowledge about the career but wanted to know what is the main responsibility in the job of an accountant #college #accounting #business Nancy
Apr 29, 2020 2971 views
I keep hearing about investing some money, so I decided to give it a try.
But I need help?
How do I start investing?
What app is good for investing?
WHERE DO I BEGIN?
#finance #accounting #investment-management #money #career #COVID19 #Help #money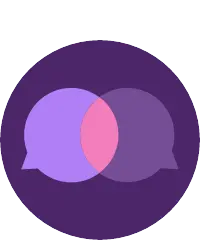 David
Apr 21, 2020 3469 views
#accountant #accounting #business #finance
Santa Clarita, California #business #accountant #accounting I'm currently a student enrolled in college and I'm looking to switch my major to risk management, and I'm not really sure which track I should do. I'm also looking into an accounting minor, but I'm not entirely sure how much that will help me. #college-major #colleges #risk #accounting
Evesham Township, New Jersey #major #university #college #major In life we are made to do taxes, and most of us are so clueless to where to start. Some of us don't have anyone to go to get the knowledge we need.
#Taxes #Wack I'm asking this because as I will grow up it'll be something I'll have to do so and want to know more about it and how it actually works. #taxes I am considering a major in business/tax/accounting. Since I hear a lot of talk from Washington about tax reform, it made me think... If the tax codes are simplified, will this effect the number of jobs and number of good jobs in the tax/accounting industry? I'm not sure this would be a... Kate
Apr 26, 2018 800 views
I wasn't taught a whole lot at school about what living on your own entails, and now the time has come where I am becoming an adult and have started preparing for my future. I have yet to learn how credit works, as well as interests and loans. I dont know how to do my own taxes or what... Arturo
Jan 16, 2018 1591 views
I was just wondering if someone can tell me what is the CPA exam like #accounting #cpa