Davina Collins
Badges
Following Tags
Tags on answered questions
Active Locations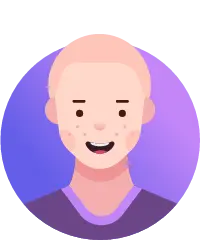 I am researching this career for one of my classes, and I was wondering if you travel for it. #financial-planning #computer-science #science #technology
I live in rural Indiana, so the cost of living is not nearly as high as areas like California or New York, etc. #engineering #electrical-engineering #materials-engineering # technology #clean energy I'm a junior starting to look at colleges and the major I want to take up in college #choosing-a-major #electronic-engineering #electronics #engineering While college education is a must in today's job market, what are some skills you learned outside of your schooling that helped you as an engineer in terms of competing in the job market? #engineering #electrical-engineering Is it like working together or what? # #engineering #engineer #electrical-engineering I feel like I want to go into an engineering field, I'm just not sure which one is the right one for me. I have practice in mechanical engineering through my Project Lead The Way classes, along with electrical and aerospace (albeit very minimal) through a physics class. So how do I know which...
Greenville, South Carolina I am very interested in the engineering field, I would like to be a corrosion engineer when i grow up. But at this point in my high school career, I would like to try and explore other engineering fields. #engineering #mechanical-engineering #civil-engineering #stem #chemical-engineering... I'm curious about whether which engineering majors require more presenting and talking to large groups in both college/university and the real world. I just heard that mechanical has a lot of presenting ideas and would like to know about the other engineering majors. #engineering... I am a high school student, and I tend to do well in math and science classes. I enjoy them as well, so I am considering going to college for an engineering degree, but there are so many types of engineering! What is a good way to get exposure to many of the different pathways so that I have a... I hear that the required classes for an engineering degree are rigorous. I have a calculus class right now, and I am doing fine, but how much harder are the classes in college compared to high school? And, what advice should I take with me prior to going to college in order to pursue an... #science
#computer
#microsoft #technology