Career Questions tagged Cia what is the best job in making the best money and other job opportunities and just have a better time making a future for being a mechanical engineer and or being a cia agent.

Rock Hill, South Carolina #food #culinaryinstituteofamerica #cia #culinaryarts #culinary #foodscience #culinaryscience Jake
Jan 22, 2018 643 views
I want to be in a cyber-security team for the US government serving in one of the intelligence branches (CIA, DoD, DIA, FBI, NSA, etc.) and I want to know which one would be best for me. If possible, I'd like to stay in a local area and not have to move to one location (I live in Arizona and... Jake
Jan 22, 2018 571 views
I'm really thinking about majoring in Computer Science (Information Assurance) and going into a government agency like FBI, CIA, DIA, DoD, or any of the other like-minded branches. What's it like? How different is the public sector in this career from the private sector? Would you switch to... Karen
Nov 01, 2016 553 views
I want to be a CIA agent. #police-officer #fbi #cia #patrol-officer #boarder I joined the Minnesota Army National Guard during my junior year. I am currently a senior I have more training after I graduate high school. I was doing research one day on the CIA for a school project and I noticed that I could become a CIA Agent while in the National Guard. I am wondering... Evelyn
Oct 14, 2015 2195 views
I'm a senior in high school, and I have always been interested in criminal justice. I really think it would be great to work for the FBI or even CIA one day, as a goal. I know the requirements to become an FBI Agent, and I know that if someone does become an agent they don't necessarily get... Katie
Oct 12, 2014 940 views
I am asking this because I want to be in the CIA but, I'm not sure what degree I should get for the specific job I want to do in the CIA. #military #cia Perla
Apr 09, 2014 869 views
I'm interested, but I don't know the process. What classes should I focus and take in college to pursue that? #federal-government #cia Perla
Apr 07, 2014 1016 views
I want to be a lawyer, but then I want to become part of CIA. Investigate bigger problems. I got interested to become part of the CIA after watching the movie called ARGO. A summary of the movie is that the main character, Tony Mendez, is part of the CIA. A situation came across to rescue six... i wanted to know whats steps i need to take to become a CIA agent. #cia #steps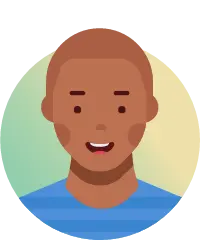 Video game designing is my hobby but I want my primary job to be CIA.
Can I do both?
#game #cia
5+ million learners use CareerVillage to get career advice.
About us