Career Questions tagged Cognitive Psychology How can I study cognitive science so I can understand better how the human brain helps us in our every day lives? #science #research As stated in the question, I am double majoring in Cognitive Neuroscience and Psychology. I want to study the relation of the brain to cognition and behavior to gain a better understanding of the only partially unlocked human mind and how this understanding can help with mental health and... I love cognitive science and plan for that to be my major..but struggle with what type of job I would someday like to do.
#cognitive-science #clinical-psychology #cognition #cognitive-psychology #neuroscience I am interested in how the brain works, and specifically why it causes people to act the way they do. I want to work with people with special needs, but wonder if this is a plausible career. I am also interested in research, maybe also related to special needs. #neuroscience... Kelly
Sep 01, 2017 889 views
I am really interested in studying psychology but I would also like to work with young children. How can I incorporate these two things into a career path? #psychology #psychotherapy #child-development #child-psychology #cognitive-psychology #psychology-education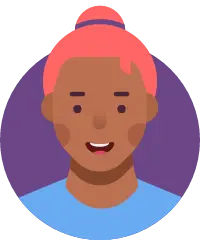 I am majoring in Cognitive Science and am curious what job opportunities are out there for someone with my degree. #college-major #college-jobs #cognitive-psychology #cognitive-science #cognition Isaac
Oct 28, 2016 1054 views
I have liked psychology and been interested in it. I especially am interested in thinking and how people do it and why. However, i also like the way the biological portions of neurology come into play with the brain and how it works. So i am wondering what it is that cognitive psychologists do...
Colorado Springs, Colorado Isaac
Oct 28, 2016 838 views
I have always been interested in the nervous system and the brain, as well as how they work and affect the way people act or behave. I am interested in the somewhat psychological portions of neuroscience but have always had trouble finding an occupation that really fits exactly what i have...
Colorado Springs, Colorado I'm super interested in psych. And I just want to know what a normal day is as a psychologist or any other career. #psychology #clinical-psychology #psychotherapy #cognitive-psychology I'm working on a degree in psychology, but don't necessarily want to be a clinical psychologist. I'm fascinated by cognitive, social, and political psychology. Are careers realistically available in these areas, and if so what degree would be necessary? #psychology #politics #consulting... anne
May 13, 2016 766 views
I am really interested in cognitive psychology but I don't know if I will be able to find a job I am interested in with a salary that I can live off of. The work I would like to do is scientific studies/experiments . #psychology #cognitive-psychology #cognitive-science #clinical-trials...
5+ million learners use CareerVillage to get career advice.
About us