Career Questions tagged Neuroscientist Olivia C.
May 05 120 views Olivia C.
May 05 139 views Jenny N.
Jul 20, 2018 268 views
I want to be a neuroscientist and pursue my dreams. I know what university I should go to and what subjectss I should choose and how I'm going to pay for uni. But I really want to know what advantages you'll get when being a neuroscientist. Please answer. I really appreciate it. #neuroscientist... Ekeko S.
May 09, 2018 205 views
I'm really interested in #neuroscience, and am planning to become a #neuroscientist. I saw somewhere that neuroscientist is a more general term, and that neuroscientists focus on an area, like brain development. I would really just like to make new, breakthrough discoveries about the brain,... Ekeko S.
Apr 13, 2018 353 views
I am really interested in the #brain, and how it functions, but more importantly want to find new discoveries about it. What is a day in the life of his job like,hand is worth all the school years? #neurology #neurologist #neuroscience... Brooklyn M.
Mar 17, 2018 346 views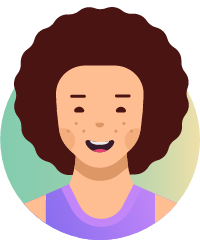 Phoebe H.
Oct 12, 2017 411 views Diepreye E.
Dec 03, 2016 392 views asdf A.
Apr 12, 2016 688 views