Career Questions tagged Paralegal I'm currently a senior at a private school. I have always had an interest in the law field and just recently chose to go in the direction of being a paralegal. I desire to attend Drury University in Springfield, Mo. #law #paralegal #drury Jane
Aug 31, 2020 422 views
I've always been interested in law but couldn't afford a law degree. I think the best way would be to become a paralegal but I've been unsuccessfull in finding an online paralegal degree program. I live in a very rural city the nearest city is over an hour away any recommendations for an online...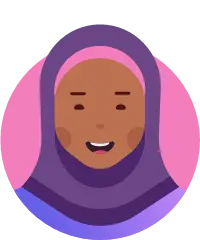 #law #criminal-justice #paralegal #requirements How is the job market for paralegals currently? I've heard it's increasing but I was wondering how hard it would be for freshly graduated paralegals to find a job over experienced paralegals? Did you find a job soon after graduation or did you end up having to take a regular job for a while... I'm going to attend an university to get my bachelors in paralegal studies and I was wondering what I can expect the hardest class/part of being a paralegal is? And did the classes actually help you in your daily job activities? #paralegal #university Becoming a paralegal is something that I have thought deeply about and considered on more than one occasion. As I near the end of my schooling, I am wondering if this position is a as stressful as being a legal secretary (a position I previously held and despised! ) and if I will need to obtain... I am an adult-learner entering an entirely new field of employment. I am a paralegal student and am beginning to put together a portfolio. Samples of my writing will be included (case brief, legal memo, client letter, etc.), but I would like to know if it is appropriate for me to include... For an adult-learner with no prior work experience in the legal field, but completing a Certificate in Paralegal Studies, what specific life skills might I use as transferable skills both on my resume and during an interview? #paralegal #legal #law #women-in-law I am currently a student in the Middlesex Community College, Certificate in Paralegal Studies program and will need to secure an internship for myself in the coming semester. I am in need of guidance as to the best way to get an attorney to agree to allow me to perform paralegal duties and not... kim
Dec 10, 2017 602 views
I'm trying to decide whether to continue with school or not. I am going for a Masters in Legal Studies, with the idea that I would be finishing it up about the time I retire (in 4 yrs), and would have it to fall back on in a third career, if I so choose. The program is approved by the American... Jordan
May 25, 2016 1049 views
I am planning on majoring in pre-law /psychology but was interested in being a paralegal while trying to earn money for law school. #lawyer #paralegal do i need to have a degree and is it unpaid like an intern #law #lawyer #paralegal #paralegals
5+ million learners use CareerVillage to get career advice.
About us